How to Be a Gentleman Pilot Review
Pilot Scoop: How to Be a Gentleman
Tonight, CBS brings us a new odd couple in How to Be a Gentleman, a comedy that pairs an exceedingly polite, buttoned-up guy named Andrew (David Hornsby) with macho trainer Bert (Kevin Dillon). When the former classmates reconnect for the first time since high school, they agree to form a friendship that can help Andrew loosen up and Bert tidy up.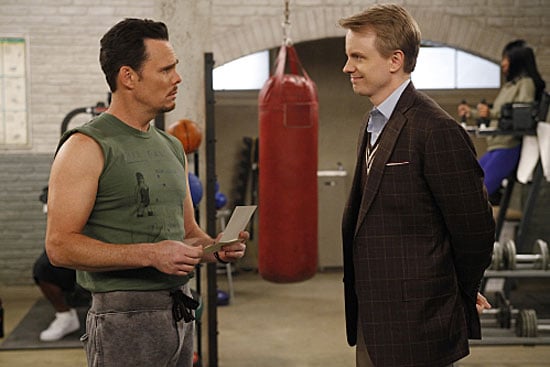 Where it works: I was happy to see Flight of the Conchords's Rhys Darby bringing some of the humor as Andrew's brother-in-law, and Dillon has one singing bit that works.
Where it doesn't: Most of the characters are irritating and the jokes fall flat. The premise feels like it's been done before, and I had a hard time getting by Hornsby as the leading man.
You might like this show if: You're a die-hard Johnny Drama fan.
When it's on: Thursdays at 8:30 p.m. on CBS
Watch a preview of How to Be a Gentleman when you
.
Photo courtesy of CBS