How I Met Your Mother Poll on Robin and Barney's Relationship
Do You Want to See Barney and Robin Back Together?
First, I have to gush a little about this week's episode of How I Met Your Mother, the one I think may be the best of the season so far. It has an impromptu musical number from Ted, a guest appearance from a surprisingly on point Jennifer Lopez, and an acknowledgment that the writers have not forgotten what the viewers haven't: that Barney and Robin dated.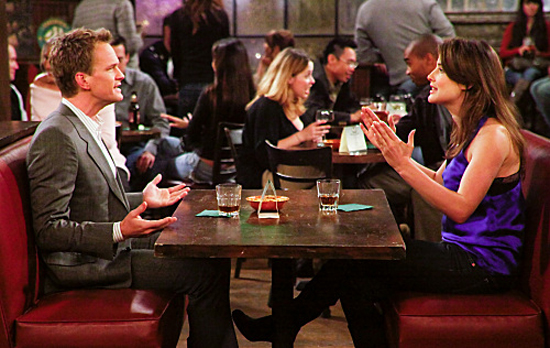 Back in November I was irritated with the way the show gave up on their relationship, but last night we got a flicker of the possibility of reconciliation (which Carter Bays also recently hinted at). I rooted for them to couple up for so long that I'd be excited if Robin and Barney got back together, but only if it was handled differently. If Marshall and Lily can sustain a non-boring relationship on the sitcom, then why not another couple? What do you think; do you want Robin and Barney to reunite, or do you think they're better off apart?