How I Met Your Mother Season Finale Poll
HIMYM Poll: Who Do You Want Barney to Marry?
On the season finale of How I Met Your Mother, the hunt for the mother is put on the back burner (well, aside from one psych-out) in favor of character progression for the rest of Ted's friends. Marshall and Lily finally get the positive pregnancy test they've been hoping for, and we get another peek at that upcoming wedding — it's Barney's! Now the question is: who will be the woman in white for his big day? Barney bumps into Nora once again, and she agrees to a date, so it's very possible that she'll be the one to finally rein the ladies' man in. On the other hand, there's still serious chemistry between Barney and Robin, and the episode clearly alludes to a possible reunion between those two. I'm admittedly partial to Barney and Robin (gotta keep the gang intact, right?), but I like Nora too. Who do you want to see Barney with?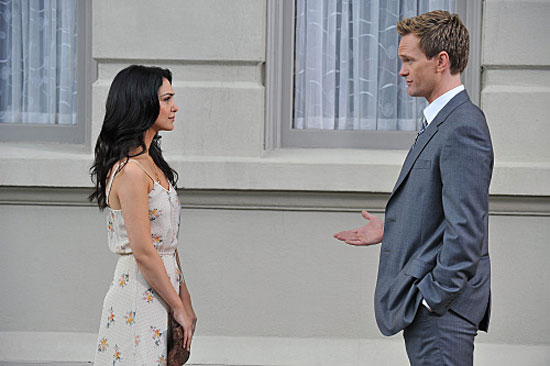 Photo courtesy of CBS