How I Met Your Mother Season Nine Confirmed
HIMYM Is Confirmed For Another Season — Are You Excited?
The fate of How I Met Your Mother has been up in the air for a while now, with both writers and fans unsure of whether its current season would be its last. Over the weekend, a lot of that smoke was cleared when it was confirmed that How I Met Your Mother will be back next season, which will be its ninth. Now the real question is how the story will be affected, since the writers had to plan for the possibility of the current season being its last. Will we still meet the mother in 2013, or will the show be rewritten to keep us hanging?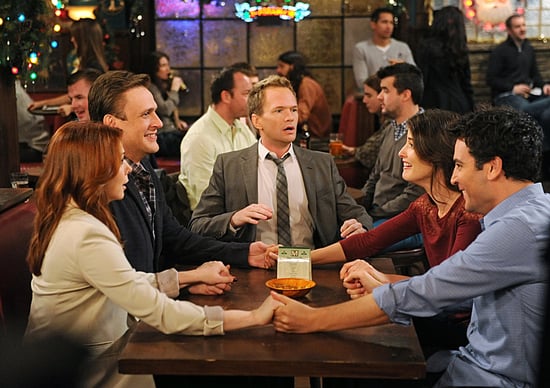 I've been a fan of the show since the getgo, but I'm admittedly starting to grow a bit weary of Ted and the gang. Don't get me wrong; I still love all the characters, but a lot of the episodes have started to feel like filler lately. Here's hoping the writers can take us in a new direction now that Barney and Robin are engaged and Ted's inching closer to meeting his soul mate. What's your take: are you excited for more HIMYM, or are you sick of waiting for the mother?