How to Throw an Oscar Party With a 127 Hours Theme
How to Throw a 127 Hours-Themed Oscar Bash
I've already walked you through how to host your own Social Network-themed Oscar shindig, but let's switch gears with another Academy Award best picture nominee: 127 Hours. Even though the film may not seem like party material at first glance (that arm-cutting scene doesn't exactly go well with hors d'oeuvres), it's still a great source of inspiration.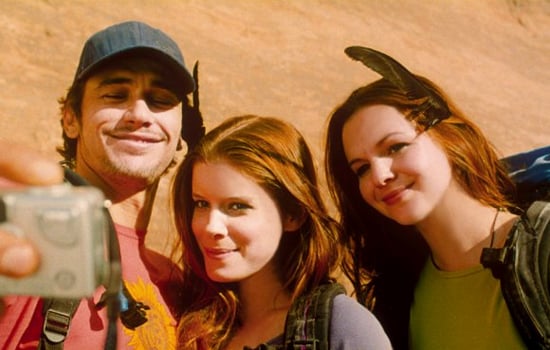 I've come up with a few suggestions to kick-start your planning, so take a look. And while you're at it, don't forget to download your own Oscar ballot to pass around to your guests, and fill out our online ballot for the chance to win a Samsung HDTV.
Who to invite: All of the people you've met on your various travels — or at least your friends with the strongest stomachs. You don't want any pals to pass out mid-show because they're feeling a little queasy.
Dress code: One-armed shirts in honor of the film's dramatic climax. Guests can alter old tops with some scissors, but if you don't want to tear up your clothes, then hiking pants and a bandanna will suffice.
Table setting: Turn your party area into a backpacker's oasis. Lay out some sleeping bags on the floor to lounge on, or use a camping kerosene lamp as a table centerpiece.
More tips after the jump.
What to serve: Trail mix — click here for a few easy recipes. Keep it in bowls on the table for everyone to munch on, or just put out some granola bars. As for alcohol, pour some beer in CamelBaks to keep with the theme.
Soundtrack: You can play the music from the movie (click here to buy the album), or get creative with some adventurous, travel-themed tunes of your own, i.e. The B-52's "Roam."
Party favors: Since Aron Ralston chronicled his saga on video, give your guests a disposable camera to document their time at the party. Have fun!