How to Throw an Oscar Party With a Black Swan Theme
How to Host a Black Swan-Inspired Oscar Party
Want to host an Oscar get together for your friends this weekend? Not to worry, sweet girl, because I have the perfect idea: make it a Black Swan shindig, using inspiration from the film!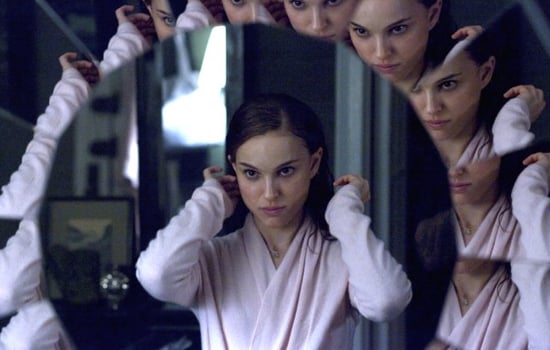 I've already given you suggestions for how to throw a party based on best picture nominees The Social Network and 127 Hours, but Black Swan is an easy one to pull off. Get your creative juices flowing with my tips! Then download your own Oscar ballot to pass around to guests, and fill out our online ballot for the chance to win a Samsung HDTV.
Who to invite: All lovers of the arts who enjoy a good soiree. But leave overly dramatic types off the guest list. The film is crazy enough; you don't want anyone getting too far into character.
Dress code: Head-to-toe black or white, depending on whether you're feeling naughty or nice, and don't forget the legwarmers! Bonus points for tutus (especially you, guys).
Table setting: The film is full of mirrors, so buy a small one at a craft store and use it as part of your centerpiece. You can put some pink flowers or a candle on top to complete the look, or even toss a few feathers around as part of the decor.
More tips after the jump.
What to serve: Try a vanilla cake with pink strawberry frosting just like Nina's crazy stage mom makes. Too much food for your dancer diet? Stick to smaller portions and make cupcakes or black and white cookies (YumSugar recommends this recipe). Top it all off with some cocktails or champagne, sans the hallucinogenic pill.
Soundtrack: Download tunes from the movie (buy the soundtrack here) or stick with the classics and purchase the actual score to Swan Lake by Tchaikovsky. How chichi!
Party favors: Since Nina is obsessed with her nails, gift mani kits to your guests with polishes and clippers. Just don't stab anyone in the face with the nail file, okay?