How to Throw an Oscar Party Inspired by The King's Speech
How to Host an Oscar Soiree Inspired by The King's Speech
This Sunday, throw an Academy Awards watch party that's fit for royalty by doing it up like The King's Speech! Even though I've already pulled party inspiration from several best picture contenders, I couldn't let the Oscar front-runner go unrecognized. The film lends itself more to a swanky affair — you're serving kings and queens, after all — but that doesn't mean it needs to feel stuffy. Have fun! Just pull from these tips below to get started.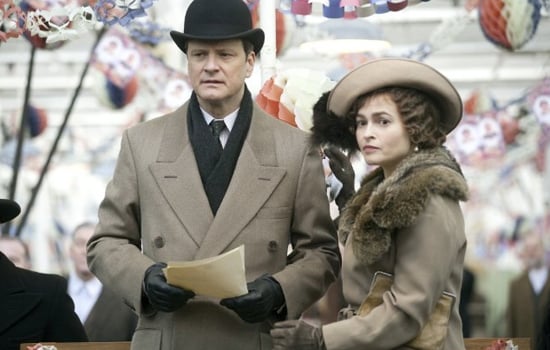 Plus, don't forget to download your own Oscar ballot to pass around to guests, and fill out our online ballot for the chance to win a Samsung HDTV.
Who to invite: Your significant other, your adviser, your speech therapist, the prime minister, or just your closest movie-loving friends will do.
Dress code: Women, break out your fake pearls and furs; men, don your best vests and bowties. Then top it all off with your very own bejeweled crown — or one of those cardboard ones from Burger King. Hey, whatever works.
Table setting: Think old-fashioned English, and drape your dining area in a tablecloth and floral china, if you have it. For the centerpiece, simple white or pink flowers in a vase work.
More tips after the jump.
What to serve: Have your own high tea by serving bite-sized scones, jams, and tea sandwiches (here's one recipe to try). Pair the food with some Earl Grey for the teetotalers or champagne for those looking to get tipsy.
Soundtrack: Classical music is a sure bet, or just download some songs from the film's soundtrack. But if you really want to give the party an authentic feel, then play your music from one of those old-timey-looking record players. They're popular again, and anyone who's seen the film will be reminded of the one in Lionel Logue's office.
Party favors: Give each of your guests a deck of cards with their very own king and queen (get it?). Bonus: you can play gin rummy during the award show's commercial breaks!