How to Train Your Dragon Reclaims Number One Box Office Spot
Box Office: Dragon Makes a Comeback
Despite its lack of superheroes and weapons, Dreamworks's How to Train Your Dragon managed to regain the top spot at the box office with $20 million. It's been a few weeks since it came in at number one, but it looks like the family fave was a bigger draw than my pick, Kick-Ass, which came in closely behind it at No. 2, earning $19.8 million.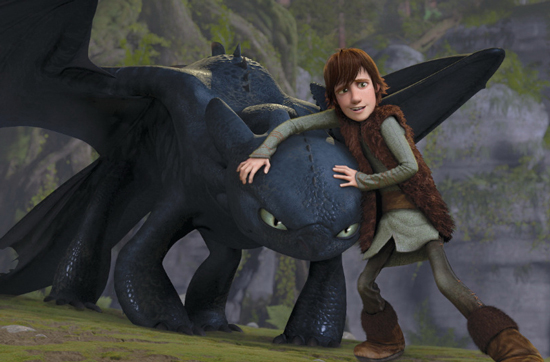 Last week's winner, Date Night, came in third with $17.3 million, followed by new release Death at a Funeral, which pulled in $17 million. The top five was completed by blockbuster Clash of the Titans, which fell to $15.8 million.
UPDATE: Final tallies calculated Monday show that Kick-Ass actually beat Dragon for the No. 1 spot!