Hung Promo For Season 2 Starring Thomas Jane
Afternoon Delight: First Look at Hung Season 2!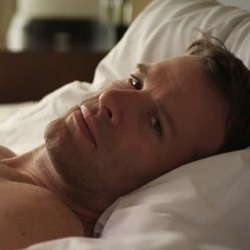 Hung is one of the freshman shows that I grew to love last year, and on June 27, it returns for another romp. In this just-released teaser, Ray (Thomas Jane) experiences a Groundhog Day-like series of recurring hotel check-ins and dropping trou. It doesn't reveal much about the new season, but it is getting me amped to see more — you know, of the series. Only thing is, can the next promo please feature Tanya? She's my fave! Watch the clip when you
.