I Hate My Teenage Daughter Pilot Review
Pilot Scoop: I Hate My Teenage Daughter
Most of the new shows of Fall have already aired, but there are still a few left waiting in the wings, like new new Fox sitcom I Hate My Teenage Daughter, which premieres tonight.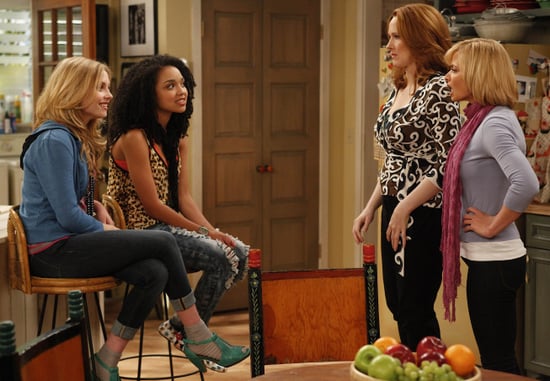 What it's about: Two friends and single moms (Jaime Pressly and Katie Finneran) bond over the fact that their respective teen daughters have become mean girls after years of being spoiled. Not only are they terrorizing their high school classmates, the girls also undermine their mothers in this half-hour comedy.
Where it works: The humor is a bit funnier than typical sitcom fare because the writers aren't afraid to get edgy portraying how mean the teenage girls are. Plus, Pressly and Finneran have some good chemistry as women who are kind of afraid of their kids but also want to be their best friends.
Where it doesn't: Pressly and Finneran start to get pathetic in their desperation to please their daughters. Their relationships with the girls also come off as a bit inauthentic.
You might like this show if: You miss Pressly since My Name Is Earl went off the air, or you really like traditional, formulaic sitcoms.
When it's on: Wednesdays at 9:30 p.m. on Fox.
Watch a preview for I Hate My Teenage Daughter when you
.
Photo and video courtesy of Fox