Inception and Shrek Forever After Available on DVD
What to Rent: New DVDs This Week
Cancel your evening plans, because Inception is out on DVD today! Now you can watch the film again and (hopefully) get some insight on the film's complicated twists and turns. If you're looking for something more family-friendly, we've got that too.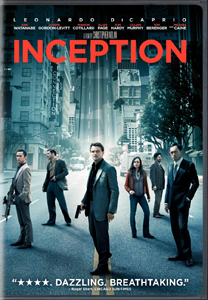 Inception
Christopher Nolan's mind-bending thriller stars Leonardo DiCaprio as Cobb, a man who makes a living by infiltrating the subconscious of others. He takes on the biggest job of his career when he agrees to plant an idea in a man's head in exchange for personal gain. As Cobb and his team (including Joseph Gordon-Levitt and Ellen Page) sink further into the minds of others, the film gets more twisted — and more intriguing. I thought the film was mesmorizing and thought-provoking, and many of you have already deemed it Oscar-worthy. Bonus features include behind-the-scenes featurettes, but on the Blu-ray, you'll also get an animated prologue and "Extraction Mode," which explains how Nolan shot key scenes.
Shrek Forever After
The green ogre returns for the final installment in the franchise. This time, Shrek's growing a bit tired of his life as family man and local celebrity, prompting him to make a deal with Rumpelstiltskin for a day of privacy. Unfortunately, he gets a lot more than he bargained for and finds himself stuck in an It's a Wonderful Life-ish alternate reality where his best friends don't know him and Rumpelstiltskin is the king. While reviews for the movie were mixed (most critics argued the studio should've put the kibosh on the series before a fourth chapter), the likable characters might make it worth a watch at home. Bonus features include deleted scenes and featurettes, including a look at the making of Shrek the Musical.