Indie and Alternative Wedding Songs
An Indie Wedding: An Alternative Approach to Reception Music
If your music collection is stuffed with indie rock staples, you don't have to put them aside while planning your wedding playlist. Mainstream dance tunes just aren't every couple's style, and there are plenty of indie songs with a good beat that will get the crowd grooving.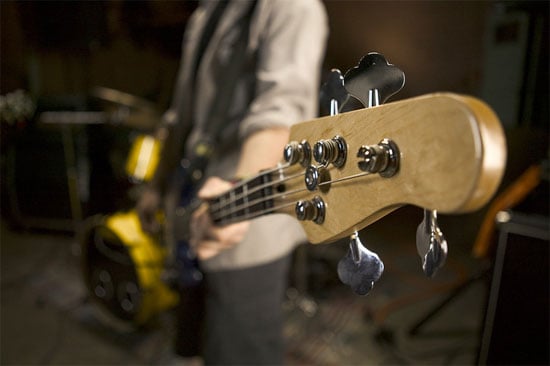 Don't be afraid to wander off the proverbial beaten path when compiling your reception playlist. If this is the kind of music you and your fiancé enjoy most, it will have more meaning. Just because Sinatra didn't croon it (or Timbaland didn't produce it) doesn't mean it's not wedding-appropriate or fun.
I put together a playlist of good reception songs from smaller artists — including some tunes that are pretty and others that are straight-up fun to dance to. Whether you're looking to go all indie or just want to sprinkle in something a little different between your oldies and your retro tunes, these songs are a good start. Are there any indie bands or songs you'd love to hear at a wedding? To check out my playlist, read more.
Slow:
"You & I" by Wilco
"Marry Song" by Band of Horses
"Publish My Love" by Rogue Wave
"The Luckiest" by Ben Folds
"I Will Follow You Into the Dark" by Death Cab For Cutie
"Sea of Love" by Cat Power
"Simplest Love" by Edward Sharpe & The Magnetic Zeros
"Flightless Bird, American Mouth" by Iron & Wine
"Sleepwalkin'" by Modest Mouse
"Waste" by Phish
"Hold You in My Arms" by Ray LaMontagne
"First Day of My Life" by Bright Eyes
"Question" by Old 97's
"When the Stars Go Blue" by Ryan Adams
"Ambulance" by TV on the Radio
"Ladies and Gentlemen We Are Floating in Space" by Spiritualized
"Blower's Daughter" by Damien Rice
"You Can Have It All" by Yo La Tengo
"Eyes" by Rogue Wave
"Let's Dance" by M. Ward
"Book of Love" by the Magnetic Fields
"Melt With You" by Nouvelle Vague
Upbeat:
"When I'm With You" by Best Coast
"Mushaboom" by Feist
"The Sweetest Thing" by Camera Obscura
"Home" by Edward Sharpe & the Magnetic Zeros
"I Was Made For You" by She & Him
"Heart" by Stars
"Do You Realize" by The Flaming Lips
"Sweet Disposition" by Temper Trap
"I'll Be Your Man" by The Black Keys
"Cameras" by Matt & Kim