Inhale Movie Trailer Starring Dermor Mulroney and Diane Kruger
Inhale Trailer: Diane Kruger and Dermot Mulroney Need a Lung
Movies about organ donation tend to make my skin crawl (I blame recent creep-fest Repo Men). However, the drama Inhale has a redeeming factor in that it's about the lengths parents will go to in order to save their child. Dermot Mulroney and Diane Kruger star as Paul and Diane Stanton, a couple whose daughter suffers from a degenerative disease that will claim her life if she doesn't get a lung transplant. Due to the bureaucracy in the organ donation process, the Stantons find themselves with no alternatives until they hear of the organ black market in Mexico.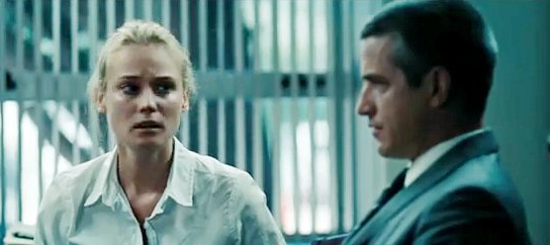 Once Paul crosses the border to begin the illegal procedure, the film becomes harrowing, and the tone shifts from emotional to dangerous and violently thrilling. I'm still squeamish about the subject matter and some of the visuals in the trailer, but the pairing of Kruger and Mulroney is a solid one I'd like to see.
Watch the preview when you
.