Interview With Bethenny Frankel, Star of Bravo's Real Housewives of New York City and Bethenny Getting Married
Bethenny Frankel Talks Wedding, Baby, and Not Coming Back to the Real Housewives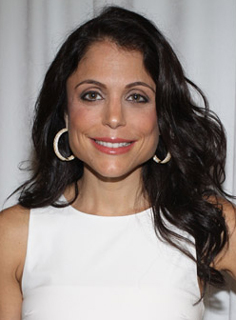 Bethenny Frankel made a name for herself as the witty, straight-talking member of The Real Housewives of New York City, and her frank personality got her her own show, Bethenny Getting Married?, which is currently airing on Bravo. She jumped on the phone today to chat with some reporters about her new life with a baby, husband, and her reality series.
On whether she's ever wished she hadn't done something in front of the cameras:
Bethenny Frankel: No. It's who I am and I'm never going to edit myself or not do something . . . everything that happens on the show, my life really is. That's the one good relationship that I really do have with my fans: the honesty. If someone asks me if I'm pregnant, then I say "yes I am" if I am. That's the thing I really take pride in, is telling the truth. It is what it is.
On whether she'd rather do a new season of Real Housewives or her own show if given the choice:
BF: I do have the choice, and I won't be doing any more Housewives.
To hear more from Bethenny about the other housewives and whether we can expect a second season, just read more.
On whether there will be a second season of Bethenny Getting Married?:
BF: We haven't discussed it yet, but I imagine that there will be.
On what the title for season two might be:
BF: That's a great question. I don't know; I made a joke: "Bethenny Getting Arrested."
On whether the cameras interfered on her wedding day:
BF: It actually wasn't intrusive, and that's the thing the guests said; a lot of the times you have a videographer. No one was bothering anyone; it was like a fly on the wall. Especially on a wedding day, you would not even know there were cameras there. I was concerned about it, don't get me wrong.
On the pros and cons of begin married to Jason:
BF: There are so many pros; the man was in the hospital with me for six days from the minute my water broke to when I had the baby, that's the kind of person he is. He's there and a total partner. I have to say, I don't think there's any cons to being married to him.
On her relationship with the other Real Housewives Alex and Ramona:
BF: They're in my repertoire of friends, we email each other, see each other once in a while; it's all very clean. It just is.
On why she thinks Jill has turned her animosity toward Alex:
BF: I'm the one who had the baby and all that stuff, so you can't be mean to the pregnant girl, so I guess she had to find someone new to have an issue with. Alex is the wrong one [to target], I have to say — there's nothing underhanded about her at all.
On whether she'll be less snarky now that's proclaimed herself to be more mellow postbaby:
BF: Definitely not. If anything, there's more material. . . I'm still a lunatic, nothing to worry about. Don't fret.