Interview With Emma Roberts About It's Kind of a Funny Story and Scream 4
Emma Roberts Dishes on Zach Galifianakis and Scream 4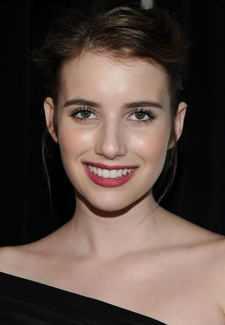 In It's Kind of a Funny Story, Emma Roberts plays Noelle, a teen in psychiatric care. It seems like heavy stuff, but the young actress will tell you that the film is funnier than it sounds (of course, having Zach Galifianakis as your costar helps!). I recently spoke to Roberts about her dark comedy, along with her much-hyped upcoming project Scream 4. Even though she's the franchise's newest star, Roberts admits she's kind of a wimp when it comes to scary flicks. Read on for our chat!
BuzzSugar: It's Kind of a Funny Story is unusual in that it deals with dark topics like depression, but it's a comedy. What attracted you to the project?
Emma Roberts: It wasn't all sad, and it wasn't all funny, which I think is how it is in real life. When people are suffering with these problems in the real world, they want to be happy, and they want to laugh. I think that's what I really liked about the script.
Buzz: How was it working with Zach Galifianakis?
ER: He really surpassed my expectations. He was just a nice guy and also just so funny. He would ad lib and have me almost crying.
Buzz: Would you ever want to be on his show Between Two Ferns?
ER: I would love to! I think it would be hilarious.
For more of my conversation with Roberts, including details on Scream 4 and what Roberts listens to in the car, just keep reading.
Buzz: I love your scene with him [Galifianakis] where the cast dresses up in '80s glam and sings "Under Pressure." Was that as fun to film as it looks?
ER: It was amazing, just the whole day. Whenever I heard that song now, I look around just thinking glitter is going to fall out of the ceiling. Glitter never goes away; it's like sand in your shoe. I was definitely finding it in my hair for weeks.
Buzz: Speaking of music, your character talks a little bit about her favorite bands in the film, but what do you listen to?
ER: I love Edward Sharpe and the Magnetic Zeros. I think they're my favorite. I'm really into Mumford & Sons. I like Katy Perry, I'm excited for Taylor Swift's new album, and I love to rock out to Miley Cyrus when I'm driving.
Buzz: What Miley Cyrus song?
ER: Um, "Party in the USA." Duh.
Buzz: Let's talk Scream 4. What can you tell us?
ER: I play Neve Campbell's cousin, and she's the girl next door very much like Sidney Prescott was in the original, and it's just a really fun character to get to play. I'm so happy to be a part of Scream, because I've always wanted to do a horror movie, especially one that I love so much. It was great! I loved working with Neve and Courteney [Cox] and David [Arquette].
Buzz: Did you go back and watch the original films to prepare?
ER: I did, but I watched half of it with my eyes closed.
Buzz: Oh, so you don't do well with scary movies! How was it starring in one?
ER: I was scared while we were shooting most of the time!
Buzz: Did you get to use your best scream?
ER: Yeah, I have a great scary-movie scream. You'll have to wait to see it though.
Buzz: Well, with Halloween around the corner, do you have a favorite scary movie other than the Scream franchise?
ER: I love The Ring. It's still traumatizing to me. The Ring is my favorite, because it's not gory; it's more psychological.
Buzz: Now that you've done horror movies with Scream, dark comedy with It's Kind of a Funny Story, and you did romantic comedy earlier this year with Valentine's Day — what's your favorite genre at the moment?
ER: I love romantic comedy, I really do. I'd love to do something more comedic. I just love things that show a character I can relate to, and that other people will be able to relate to.
Buzz: Anyone you'd like to work with?
ER: I'd love to do a movie with Sofia Coppola, I'd love to one day work with David Fincher, and I'd love to work with Dustin Lance Black again. So yeah, just to keep doing cool stuff.
Buzz: Do you have a favorite movie in theaters right now?
ER: The Social Network! I think it was my favorite movie of the entire year. I thought Jessie Eisenberg was a genius. I didn't know the story of Facebook at all, but it was just really interesting and well done.