Interview With Javier Bardem About Eat Pray Love
Javier Bardem on Why Eat Pray Love Is For Men, Too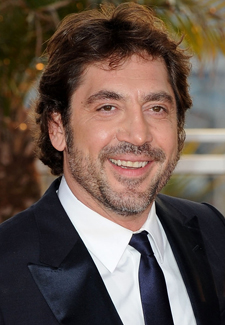 I've already shared behind-the-scenes tidbits from Eat Pray Love, courtesy of Julia Roberts, but she wasn't the only one who got candid with reporters at our recent press conference. Javier Bardem, who plays her love interest Felipe, spoke about the book, putting on a Brazilian accent, and working opposite one of Hollywood's most mega-watt ladies. I've got to say, the man is incredibly charming in person — even when he's dropping the F-bomb.
On if he's read the book:
Javier Bardem: "I read it before the script, and I thought it was a very good book with good points in it. I didn't see the point of it being a woman's book at all. I think anyone who has doubts and fears will understand the love in it."
On meeting the real-life Felipe:
JB: "I met Felipe in New York, and I had this beautiful talk for three hours about everything. He's so attractive, smart, intelligent, sweet, and then I wondered why they called me to play him!"
On speaking English with a Brazilian accent:
JB: "[Brazilians] will be able to realize how bad the accent is. But for you guys, it works good, no? . . . It's difficult to speak English with any accent."
On working with Julia:
JB: "Just the moment I met her, and the moment I was on the set with her, I felt relaxed . . . It's important for an actor to be able to work with someone who's creative, intelligent, who's generous, and who also makes you feel like you are there, especially when you're working with someone who's carrying the whole weight of the movie. Because if I was her, I'd be a selfish motherf*cker and I wouldn't care about anyone else's needs."