The Iron Lady DVD Release Date
What to Rent: New DVDs This Week
In addition to the following releases, Into the Abyss and Sleeping Beauty are also available.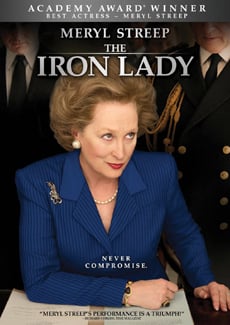 Meryl Streep won the Oscar for her portrayal of Margaret Thatcher in this political biopic. The film spans the life of the influential prime minister, spending a fair amount of time showing Thatcher's descent into dementia but also utilizing flashbacks to her personal life at the peak of her career. It gives great insight into the way Thatcher broke down gender barriers and the challenges she faced, making it a good pick for historians and film buffs alike. The DVD includes a making-of featurette, a look at Thatcher's husband, and a bit on the subject's historical context.
53%
Starring Emile Hirsch, The Darkest Hour is an action-packed thriller that follows a group of 20-somethings as they travel to Moscow and get more than they bargained for when aliens wage an attack. The twist is that the invaders can see the humans, but not vice versa. DVD extras include a short epilogue to the film, commentary by director Chris Gorak, deleted and extended scenes, and a "Visualizing the Invasion" featurette.
11%