Iron Man 2, Get Him to the Greek, Babies Now on DVD
What to Rent: New DVDs This Week
If you missed out on some of Summer's early blockbusters, don't fret: they're starting to show up on DVD. This week gives us a healthy dose of action, comedy, and — wait for it — babies!
Iron Man 2
Robert Downey Jr. returns in this sequel to the 2008 smash hit superhero movie. Now, Tony Stark must face the consequences of revealing his alter ego while exploring his feelings for his former assistant Pepper Potts (Gwyneth Paltrow), taking on a new villain (Mickey Rourke), and finding a remedy for the poison that's seeping into his bloodstream. Scarlett Johansson and Sam Rockwell represent the franchise newbies and Don Cheadle takes over as Stark's right-hand man Rhodey (formerly played by Terrence Howard). Though the film doesn't outshine the original, I still thought it was a fun sequel with a good sense of humor. DVD extras include deleted scenes, featurettes, and audio commentary.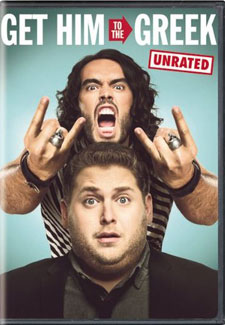 Get Him to the Greek
Russell Brand reprises his Forgetting Sarah Marshall role as over-the-top rock star Aldous Snow. In this new adventure, record company intern Aaron (Jonah Hill) must get a washed-up Snow from London to LA for a career-reviving concert at the Greek theater. Tons of drug and sex-fueled high jinks ensue along the way as Aldous and Aaron strike up an unlikely but meaningful friendship. The film is worth seeing thanks to Brand and Hill's comedic chemistry and Diddy's scene-stealing role as Aaron's hotshot boss. DVD extras include deleted scenes, an alternate intro and ending, a gag reel, and more.
One more new release after the jump.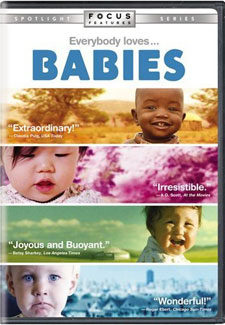 Babies
The title says it all: this documentary follows the first year of four different babies around the world. Taking us to San Francisco, Namibia, Mongolia, and Tokyo, the film gives a glimpse of how culture affects human development. It may not be the muck-raking controversial documentary of the year, but who doesn't want to coo over adorable tots conquering all those firsts?


68%