Ironside TV Show Review
Pilot Scoop: Ironside
Blair Underwood and Spencer Grammer may sound like an unlikely pair, but they're starring together in NBC's new crime drama, Ironside, which makes its debut tonight. The two were enthusiastic about the show at its TCA panel over the Summer, but is it worth watching? I got a preview of the drama based on the 1967 series of the same name, so find out whether you need to put this on your must-see list this Fall.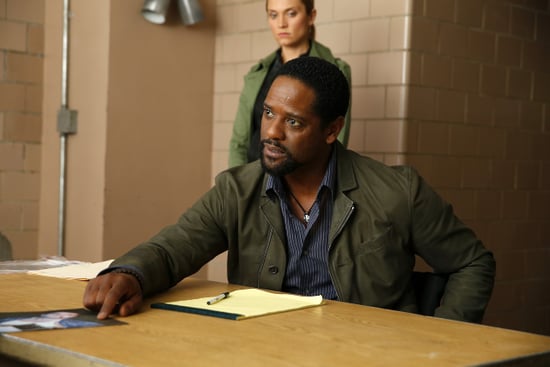 What it's about: Underwood stars as Robert Ironside, a detective confined to a wheelchair as a result of a shooting two years earlier. He's still a badass, but his former partner (The Killing's Brent Sexton) isn't coping as well. Rather than working the street beat with a partner, Ironside now works with a team, including feisty newcomer Holly (Grammer, in a role that couldn't be more different than her sorority girl alter ego on Greek).
Where it works: The show's use of flashbacks to show what Ironside's life was like before the accident is an interesting window into his colorful past.
Where it doesn't: Part of why the flashbacks are so effective is because they're a break from the boring present. Underwood lends some fierceness to his character, but the initial case isn't very engaging — hopefully they'll get more involved.
You might like this show if: You're looking for a new cop show with a twist.
When it's on: Wednesdays at 10 p.m. on NBC
Watch a preview for Ironside after the jump.