Isla Fisher Signs On for Romantic Comedy Kiss and Tell 2010-02-23 10:30:07
Isla Fisher Gets Ready to Pucker Up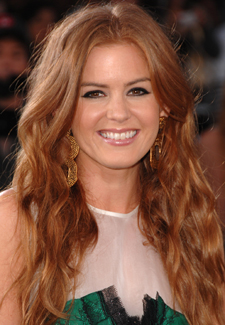 Isla Fisher may stay fairly secretive about life with her beau Sacha Baron Cohen, but on the big screen, she's preparing to Kiss and Tell. The actress has signed on for the romantic comedy which follows a woman (Fisher) with the power to tell if the men she dates have long-term relationship potential just by kissing them.
Cutesy rom-coms are nothing new to Fisher, but this one sounds particularly apt for cheese. Adding the element of magic to this genre hasn't exactly worked well in years past (the recent When in Rome or Simply Irresistible come to mind), but if anything can compensate for a potentially bad plot device, it's Fisher's charm.
Now, I'm just curious to see the list of leading men that she gets to lock lips with — maybe Will Arnett?