J. Edgar DVD Release Date and Details
What to Rent: New DVDs This Week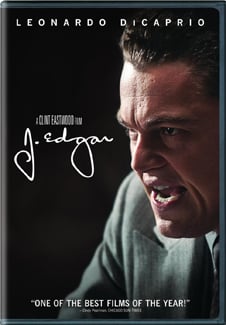 Leonardo DiCaprio takes on the trying role of the FBI's first director J. Edgar Hoover in Clint Eastwood's biopic. The film follows Hoover's life and career, including his oft-questioned relationship with his right hand man, Clyde Tolson (Armie Hammer). While DiCaprio's performance is inspired and the cast is chock full of star power, the story itself proves to be pretty dull. If you're interested in the DVD, you can look forward to the extra "J. Edgar: The Most Powerful Man in the World," where DiCaprio and Eastwood sit down to discuss the complicated life of Hoover.
44%
Tower Heist
In this Bret Ratner flick, luxury apartment manager Josh (Ben Stiller) puts together a rag-tag team — including Casey Affleck, Matthew Broderick, and Eddie Murphy as a petty criminal named Slide — to take revenge on a swindling mogul Arthur Shaw (Alan Alda) who has robbed the apartment's staff of their savings. While the heist seems pretty convoluted, there are some funny moments that make it an entertaining watch. The DVD extras include deleted scenes, two alternate endings, bloopers, a making-of featurette, and audio commentary with Ratner and two of the film's writers.

68%
See one more new release after the jump.
Martha Marcy May Marlene
After escaping a cult in the Catskills, Martha (Elizabeth Olsen) attempts to reintegrate back into everyday life in this suspenseful, psychological thriller. This indie film has received a ton of praise from critics and marks a breakout role for Olsen. DVD extras include a making of piece and a short film about a cult member driving a new recruit to the compound.

90%