J.K. Rowling Hints to Oprah That She Could Write More Harry Potter Books
Do You Want More Harry Potter Books?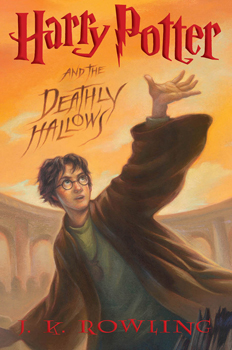 As a Harry Potter superfan, I'm both excited for the final films in the anthology to be released (Deathly Hallows Part I is out Nov. 19) but also disappointed that Part II will wrap up the film adaptations. The end of the movies signifies the true end of the Harry Potter series in terms of things to look forward to, and I'm prepping myself for the depression. But maybe I won't have to, if author J.K. Rowling makes good on the hopeful statements she recently made to Oprah Winfrey: "I could definitely write an eighth, ninth, 10th [book]."
I had closed the book (pun intended) on more Potter books, but I would gladly read any extension of the series Rowling were to make. Then again, I felt that Harry's story was wrapped up so neatly and eloquently that I almost wouldn't want to mess with it. What do you think?