Jack Goes Boating Movie Review Starring Philip Seymour Hoffman and Amy Ryan
Jack Goes Boating: Muted Melodrama
Relationships have long been fodder for the introspective indie film, and Philip Seymour Hoffman tackles the subject in his directorial debut, Jack Goes Boating. The film centers on two couples: a long-married one enduring their own trials, and a tender new one. Hoffman stars as Jack, a dread-locked limo driver whose friends, Clyde and Lucy, try to set him up with Lucy's co-worker, Connie (Amy Ryan).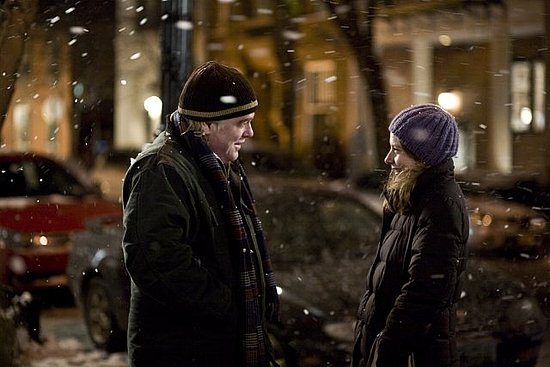 Though Jack Goes Boating can be so subtle at times that it gets tedious (and honestly, a bit boring), it's still a well-acted drama about striving to improve oneself and accepting imperfections in another person.
To read what else I thought of the movie, just read more.
Oscar winner Hoffman is great as anticipated, making Jack less of a reggae-obsessed loser and more of a sympathetic, unconventional leading man. Jack is an uncomplicated person, but he's admirable because he wants to grow. His first act of bettering himself is not even really for Connie, but for the hope of love with Connie. An offhand mention of boating from her spurs Jack to learn to swim; an offhand mention of dinner, and Jack is getting cooking lessons. He seems fickle at first, just a man desperate to find someone, but the movie uses its running time to paint a portrait of Jack's motivation.
Connie is equally sympathetic, though she's a more damaged soul. Jack and Connie face so many challenges (including a horrific act of violence against Connie) when they're getting to know each other that it seems unlikely they'll ever make it to their boating date. However, these are two people who want to be loved so much that they refuse to give up on each other. Their courtship is awkward and difficult, but realistic. It's a nice change from the precious, quirky ways new relationships are often portrayed in indie films.
Rounding out the fine cast are Daphne Rubin-Vega and John Ortiz (who reprise their original roles from the play the film is based on) as Lucy and Clyde. As the married couple that introduces Jack and Connie, they suddenly find their relationship dissolving in the face of their friends' fledgling romance. Jack and Connie's union seems to be a test Clyde and Lucy put themselves up to: do they still have that early spark? Did they ever? Does it matter? These are the questions the film raises, which is indicative of what the movie is interested in. Not the idealistic nature of love, but the nitty-gritty way we behave in relationships — for better or worse.