Jack Reacher DVD Release Date
What to Rent: New DVDs This Week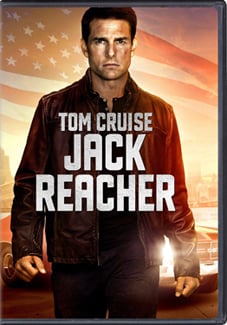 Tom Cruise brings his signature grin and action-star style to Jack Reacher, the big-screen adaptation of the popular Lee Child series. Cruise plays a former military officer called out of retirement when an accused sniper asks for him by name. The opening shooting scene is immensely disturbing, but the film works as a mystery, and Cruise fans will be especially pleased to see the actor turn in another action-packed performance.

61%
Safe Haven is the latest adaptation from renowned romance novelist Nicholas Sparks. Abuse victim Katie (Julianne Hough) is looking for a clean start. She finds herself in a small seaside town being courted by a charming single dad (Josh Duhamel), but she's plagued by an ex who is intent on tracking her down. Unrealistic and filled with cheesy clichés, the film itself is a lot less tempting than Duhamel. The DVD comes loaded with extended scenes and a (much-needed) alternate ending.
13%
See one more new release after the jump.
Guillermo del Toro executive produced Jessica Chastain thriller Mama, a supernatural movie about a couple (Chastain and Nikolaj Coster-Waldau) who take in a pair of orphaned children. The little girls have been loose in the forest for years following the death of their mother, and soon strange and threatening happenings begin to occur in the household. The film starts strongly but lacks focus and provides little more than superficial shocks. The DVD comes with deleted scenes, director commentary, a featurette, and the original short that the film was based on.

65%