Jacob Lusk Voted Off American Idol
Was the Right Contestant Voted Off American Idol?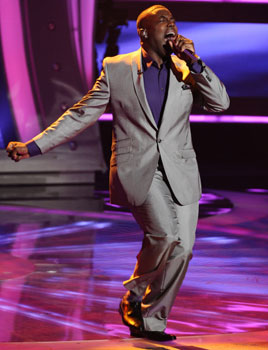 With only five contestants left, we're getting down to the wire on American Idol. This week Jacob and Lauren landed in the bottom two, and Lauren's tears started flowing almost immediately after they got the bad news. Luckily, she had a reason to dry her eyes just 10 minutes later when Jacob's name was called for elimination. It seemed like his number was up after his first song on Tuesday night; the judges weren't generous with their usual praise, and it just wasn't his best. What are your thoughts — was the right contestant voted off American Idol?