Jake Gyllenhaal on Saturday Night Live Weekend Update With Andy Samberg
Video: Jake Gyllenhaal Hits SNL to Talk Source Code With "Nicolas Cage"
Elton John hosted Saturday Night Live this weekend, and the British superstar had some extra help from famous friends, including Tom Hanks. Jake Gyllenhaal also made an appearance to give his new movie Source Code some love during Weekend Update. Watch as he chats with Andy Samberg (as Nicolas Cage) about the movie — or more importantly, why Cage isn't actually in the movie.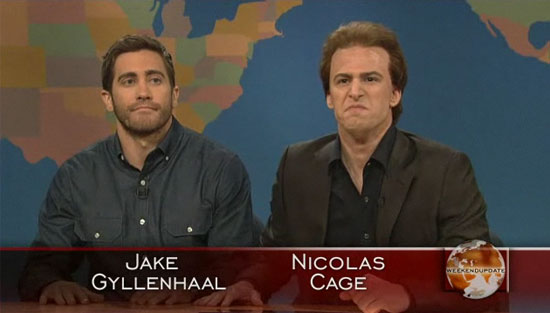 Check it out when you
.