Jake Johnson Interview About New Girl Season 3
Jake Johnson Says Nick and Jess "Start the Season Dating" on New Girl
New Girl star Jake Johnson has a lot going on this Summer — his movie Drinking Buddies is coming out, he just wrapped filming Let's Be Cops, and production on season three of New Girl starts up soon. We chatted with Johnson about all of his projects, but made sure to find out what's going on with Nick and Jess when New Girl comes back. He spilled about their relationship status, talked about returning cast member Damon Wayans Jr., Drinking Buddies, and his upcoming appearance on Drunk History.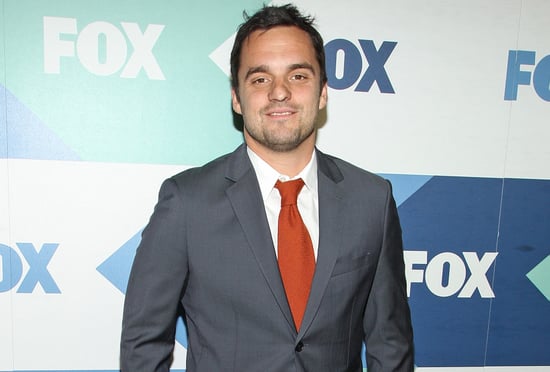 POPSUGAR: What's going on with Nick and Jess when season three begins?
Jake Johnson: I know that we start the season dating.
PS: TV rules dictate that you may not be together long; does that make you scared?
JJ: What I like about what Liz Meriwether's doing, is she's not following TV rules. Because TV rules said, don't ever get them together until season five or six, because it's the chemistry of the will-they-won't-they. And she said 'f*ck that.' I think getting them together ended up being a really smart move, but it's a gamble. I don't think Liz is following any rules. [But] I don't know what she's going to do. I'm as much of a fan as anyone else.
PS: How do you feel about Damon Wayans Jr. joining the cast?
JJ: I'm really excited. Damon and I did a movie together in Atlanta this Summer, and he's turned into a really good friend. I think he's one of the funniest guys in our generation of actors. I'm excited — I think he's going to bring a ton of energy to the show, and he's going to put a wrinkle in all the dynamics.
PS: How much of Drinking Buddies was improvised?
JJ: All of it. There was no script. That's a movie I really hope people hear about. Obviously they're not putting any money into advertising, but all of it was improvised, we shot it in 17 days — really fun. The director, Joe Swanberg, I think is a brilliant talent, and the cast — Olivia Wilde, [Anna] Kendrick, the always-underrated Ron Livingston — it was awesome.
PS: You told Leno that you got to drink while filming.
JJ: [Swanberg's] pitch was, I'm going to let you drink while we make it. So I got to drink a bunch of beers and shoot a movie, which is pretty cool.
PS: How often did you get drunk?
JJ: I don't think I ever got drunk.
PS: You helped conceive Drunk History; will we see you on the new TV show?
JJ: I'm doing an episode in a couple of weeks.
PS: Who will you be playing?
JJ: I can't say.
PS: Can you give us a hint?
JJ: The era of Billy the Kid. The Wild West.