James Cameron Is the 2010 Golden Globe Award Winner For Best Director 2010-01-17 19:21:15
Do You Agree With the Globe Winner for Best Director?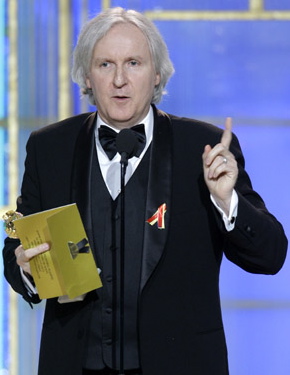 Well, the Avatar juggernaut just keeps chugging along! James Cameron is the winner for this year's Golden Globe in the Best Director category! He beat out Kathryn Bigelow, Jason Reitman, Clint Eastwood, and Quentin Tarantino. Do you agree with this win?
Don't forget to weigh in on all the big winners by voting in my polls!