James Franco and Anne Hathaway to Host 2011 Oscars
James Franco and Anne Hathaway to Host Oscars: Right On or Random?
James Franco and Anne Hathaway have never played opposite each other on screen, but their next gig will pair them onstage as Oscar hosts. Though Hathaway has a bit of experience on the Oscar stage (remember her charming dance with host Hugh Jackman a couple of years ago?), this pair definitely skews much younger than the usual the Academy Awards emcees (take last year's duo, Steve Martin and Alec Baldwin).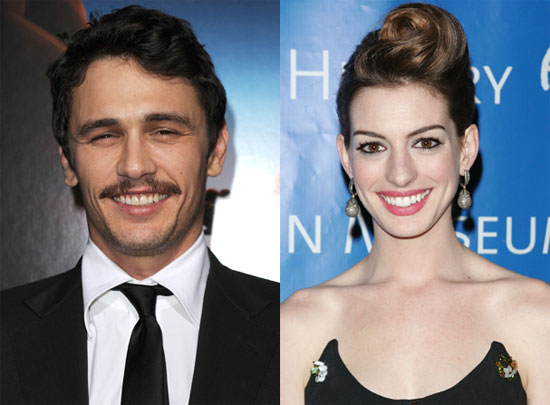 Both stars have awards buzz this year, and Franco is such a man of mystery that I'm extremely curious to see how he handles the hosting duties. However, I do admit that I'm a little baffled by the choice, when the host is usually a comedian or someone a little more mainstream (and yes, older). What do you think of these two hosting the Oscars together — is it right on, or totally random?