James Marsden Cast Opposite Russell Brand in I Hop 2010-01-25 11:30:41
James Marsden: Love Him or Leave Him?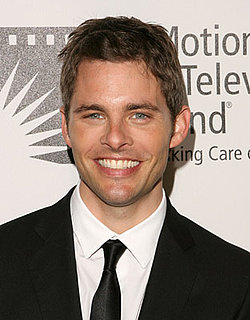 As much as I love to see James Marsden popping up in a romance (you know, he's usually the other guy the girl doesn't end up with; see Enchanted and The Notebook) he's still one of those actors whose name a lot of people still don't know.
Hopefully, his face and name will get a little more familiar with time — he has been cast in live action/CGI hybrid I Hop opposite Russell Brand. Marsden plays a slacker, while Brand plays, um, the Easter Bunny whom Marsden's character accidentally injures and then has to take in.
While you're digesting that plot, let's just focus on Marsden. His rakish good looks and charm can lift up a stagnant comedy (ahem, 27 Dresses) but he still makes some questionable work choices (Sex Drive, the upcoming remake of Death at a Funeral). What do you make of him?