James Spader in Talks to Join The Office Full Time
Do You Want to See James Spader on The Office Full Time?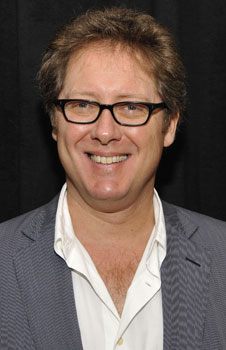 Apparently James Spader's guest appearance left a lasting impression on Dunder Mifflin: he's in negotiations to join The Office full time. Spader was one of the many guest stars who interviewed for Michael Scott's job in the season finale, but it sounds like his character is going for something even bigger than regional manager of the Scranton Branch. Spader's Robert California is likely to take over the CEO position from Kathy Bates's Jo, but Spader will appear on the show more often than Bates did.
Nothing has been finalized yet, but I'm all for seeing Spader in the Dunder Mifflin mix. He was definitely one of the funniest among the guest stars, and just quirky enough to fit right in with the rest of the crew. The real question is who will be stepping in to take over for Michael, as the position will be left unfilled even if Spader joins the cast. What's your take — do you want to see Spader on The Office as a full-timer?