Jason Schwartzman and Jimmy Fallon Sing "Mr. Scarecrow"
Jimmy Fallon Outdoes His Own Weirdness With a New Halloween Song
Jason Schwartzman joined Jimmy Fallon for a sweet '70s-style duet this week, welcoming Fall and solidifying a place in our hearts. Their (fake) band Tux sang an ode to "Mr. Scarecrow" and uncovered a surprising truth about the origin of the phrase "corn maze." (It's just Maize Maze!) Complete with bell-bottoms and giant permed wigs, they're absolutely perfect. It's continually amazing how many different singing voices Fallon has, but this bizarre, nasally one is easily one of my favorites.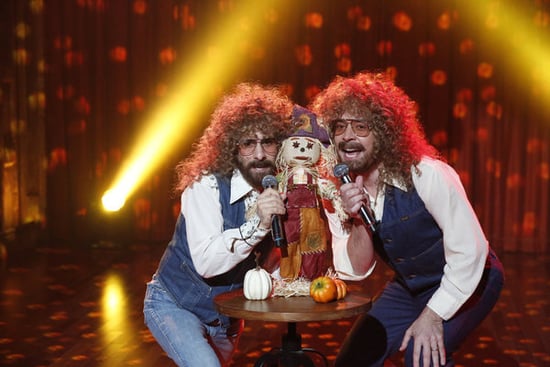 Watch the duet after the jump.