Jay Leno Returns as Host of The Tonight Show on NBC on March 1
Will You Watch Jay Leno's Return to The Tonight Show?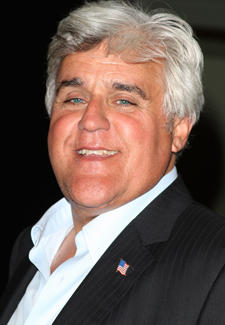 This evening we'll watch as Jay Leno resumes his post at The Tonight Show after the long fiasco that we at Sugar HQ fondly refer to as the NBC Late Night Controversy of 2010. Guests Jamie Foxx, Brad Paisley, and Olympian Lindsey Vonn will be there to help welcome the host, as he tries to save face and bounce back in the ratings game.
Frankly, I'm curious to see if Leno can accomplish such a feat. I'm sure his writers are working overtime to deliver just the perfect intro with hopefully some self-deprecation intact — will the guy acknowledge the mess he left in his wake? But I still have a bad taste in my mouth even now, months after the dust has settled (as I'm sure many of you do, too). I want to see how Leno fares, but I'm not sure if I'm going to call myself a viewer just yet.
What say you — are you going to tune in tonight to witness Leno's return? Or are you turned off enough to tune out?