Jay Leno Signs Deal to Host The Tonight Show Again
Jay Leno Signs a Deal to Take The Tonight Show Back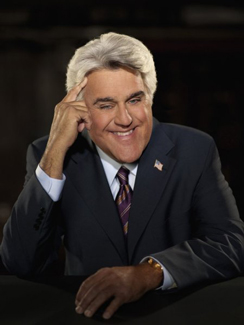 UDPATE: NBC is now denying that a deal has been made.
As the NBC late night mayhem continues, the latest news is that Jay Leno has signed a deal that will give him his old job back. Now that Conan O'Brien has refused to move to the 12:05 a.m., NBC has apparently inked a deal moving Leno back to his old 11:35 p.m. to 12:35 a.m. time slot.
This means he's back to hosting The Tonight Show, and O'Brien supposedly will finish out his run next week. Now the big question is where O'Brien will go next. How do you feel about Leno re-claiming The Tonight Show? Will you tune in or boycott to support O'Brien?
Photo courtesy of NBC