Jennifer Aniston to Guest Star in the Cougar Town Season Premiere 2010-08-23 10:34:17
Are You Excited For the Aniston/Cox Cougar Town Reunion?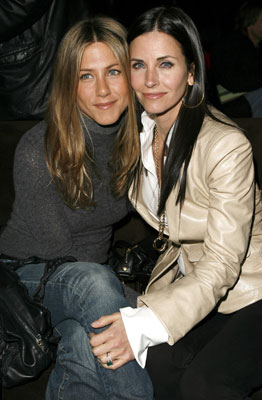 Courteney Cox has been talking about getting Jennifer Aniston on Cougar Town for over a year now, but now the Friends reunion is finally becoming a reality. Creator Bill Lawrence confirmed that Aniston will appear in the Cougar Town season premiere, playing Jules's psychiatrist named Bonnie. He said she's "kind of a get-too-involved-in-her-life-type of therapist. Those guys are so close in real life they kind of do that for each other anyway. Bonnie has the life Jules wishes she has." After Aniston's hilarious guest spot on 30 Rock, I couldn't be more excited to see her pop up on another of my favorite sitcoms. The longtime Friends fan in me will never let go of Monica Gellar and Rachel Green (maybe Dr. Bonnie will even have a gold frame around the peephole on her office door). Clearly I'm on board, but what about the rest of you: are you excited for the Aniston/Cox reunion?