Jennifer Aniston Interview on MTV Best Shirtless Performance
How Did Jennifer Aniston React to Her Shirtless MTV Movie Awards Nomination?
Jennifer Aniston has the distinction of being the only woman nominated in the best shirtless performance category at this year's MTV Movie Awards, so when we sat down for an interview with Jennifer just a few days ago, talk turned to how she felt about her stripping scene in We're the Millers getting such a nod of approval.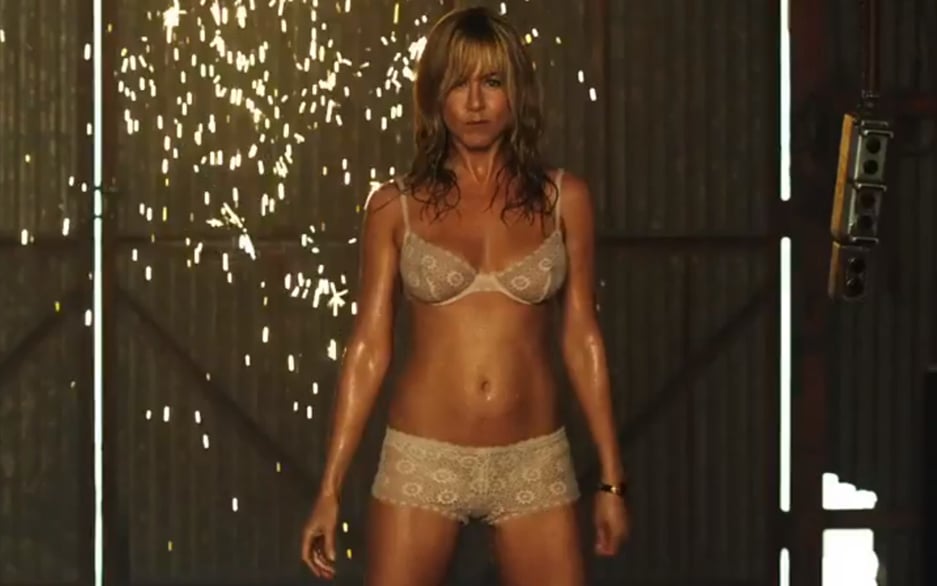 First of all, she wanted to clarify something: "I don't think I ever got completely topless!" When we assured her there was a line, however fine it may be, between shirtless and topless: "Oh, I do qualify, then!"
Jennifer's up against Leonardo DiCaprio, Chris Hemsworth, Zac Efron, and Sam Claflin for the honor, so we asked who she thinks will give her a real run for her money. "Well, it depends on what body type you like," she aptly pointed out. "There's some that are a little more worked out, a little beef-cakier . . . Zac Efron might be tough."
Zac better watch his back, though, because it sounds like Jennifer plans to be a tough competitor for that coveted golden popcorn. "I gotta have goals," she said. "I need that puppy on my mantel."