Jennifer Aniston to Star in WanderLust With Paul Rudd and Horrible Bosses 2010-05-12 09:45:13
Jennifer Aniston Lusts After Two New Roles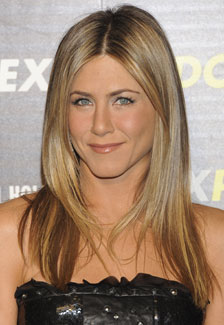 If you thought Jennifer Aniston and Paul Rudd were kinda adorable together in The Object of My Affection, then this news should make you smile: they're going to team up once again in upcoming comedy WanderLust. They'll play a couple who heads to a commune after losing all their money — before you start groaning, take comfort in knowing that funnyman Rudd will also be writing and producing the film, and they have director David Wain (Role Models) at the helm.
If that project doesn't sound like your cup of tea, then wait — there's more! Aniston is also circling a role in Horrible Bosses, the Colin Farrell comedy I was talking about just yesterday. Aniston will play one of the bad bosses in question (a dentist, to be exact), with It's Always Sunny in Philadelphia's Charlie Day and Jason Bateman also nabbing roles.
While I'd like to see Aniston try her hand at drama again, I'm glad that she's at least starting to explore life outside her rom-com comfort zone. I'm particularly excited to see her in Horrible Bosses — a villainous role could be a refreshing change of pace for the typically squeaky clean sweetheart.