Jennifer Lopez [1] has been in the music industry for almost 20 years, and every time she releases a new song, we know there is going to be a superhot music video [2] to go along with it. The jack of all trades is getting recognized for just that with the 2018 Michael Jackson Video Vanguard Award [3] at the VMAs on Aug. 20. Not only is she receiving this prestigious award, but she's performing too, so prepare yourself!
Who can ever forget when she wore a fur coat with just underwear underneath in the video for "Jenny From the Block"? Or her multiple sultry moments in the classic "Waiting For Tonight"? The woman just knows exactly how to heat things up. It's an understatement to say we lose our breath every time we see her in a music video. In honor of that, we've put together a countdown of her sexiest moments, ranked from hot to even hotter, because we know better than to think J Lo's sexiness has reached its peak [4].
"Baila"
In the No. 21 spot, "Baila" features J Lo singing into a mic in a lingerie-esque look.
"Ain't It Funny"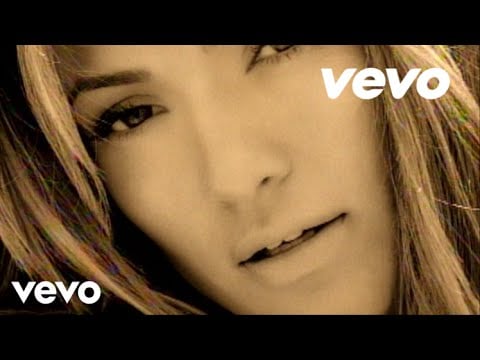 "Ain't It Funny" features Lopez dancing flamenco and her abs all out in full display. We're into it.
"Amor, Amor, Amor"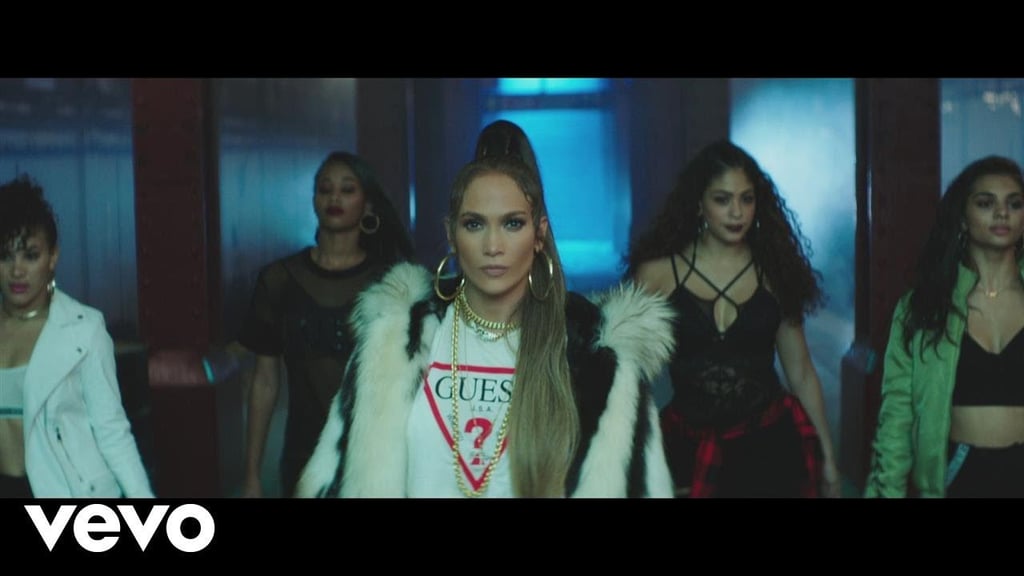 In the "Amor, Amor, Amor" music video, Jennifer goes back to her NYC roots and puts her dance moves front and center.
"Ain't Your Mama"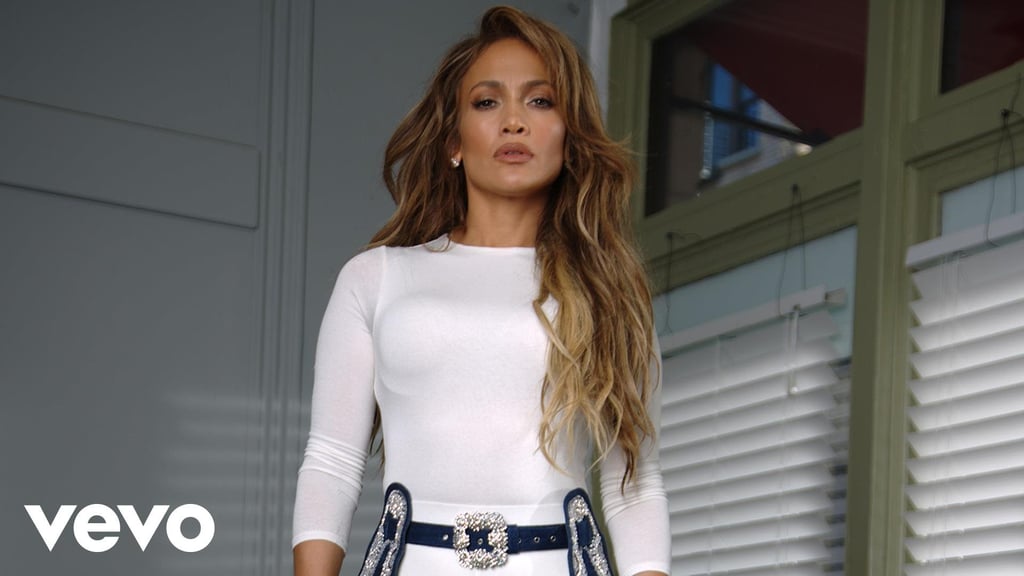 In the No. 18 spot is "Ain't Your Mama," because all the looks Lopez wears pretty much deserve their own awards.
"Do It Well"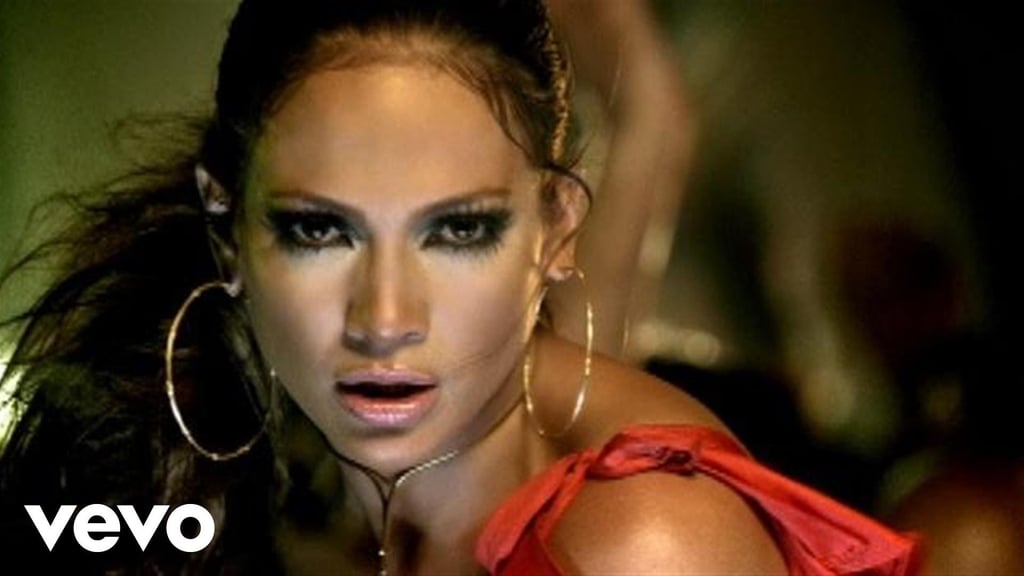 Coming in at No. 17 is "Do It Well," because Lopez moves her body in ways that only she can. Only she!
"I'm Into You"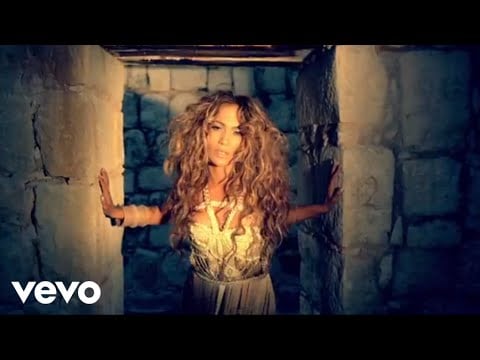 Her look by the beach in this music video is SO worth watching.
"I'm Gonna Be Alright"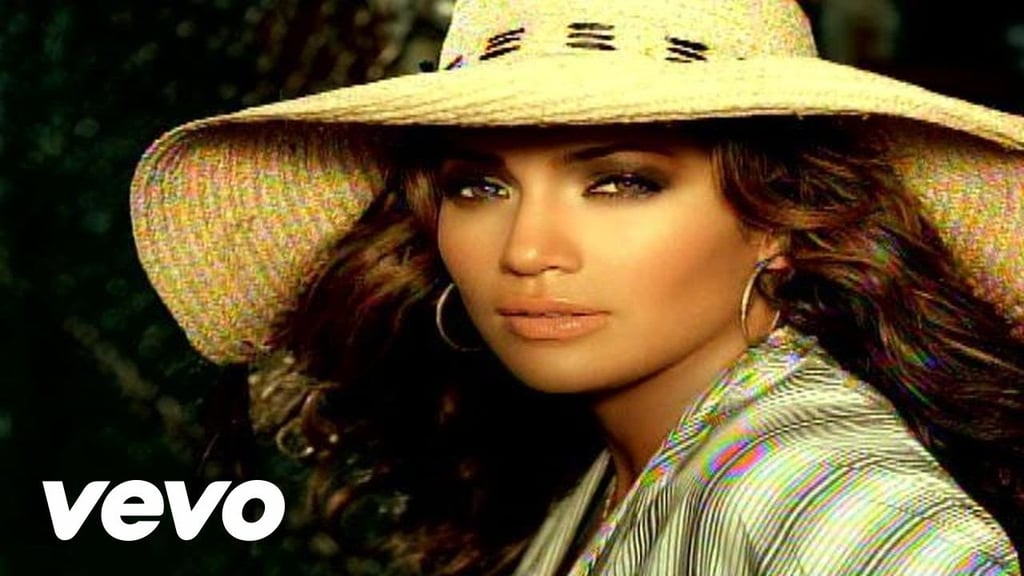 "I'm Gonna Be Alright" makes it onto this list thanks to that fire bikini look she wears sitting in a beach chair on the sidewalk.
"Get Right"
In the No. 14 spot, "Get Right" has her famous dancing-with-a-cane scene that will make jaws hit the floor until the end of time.
"I Luh Ya Papi"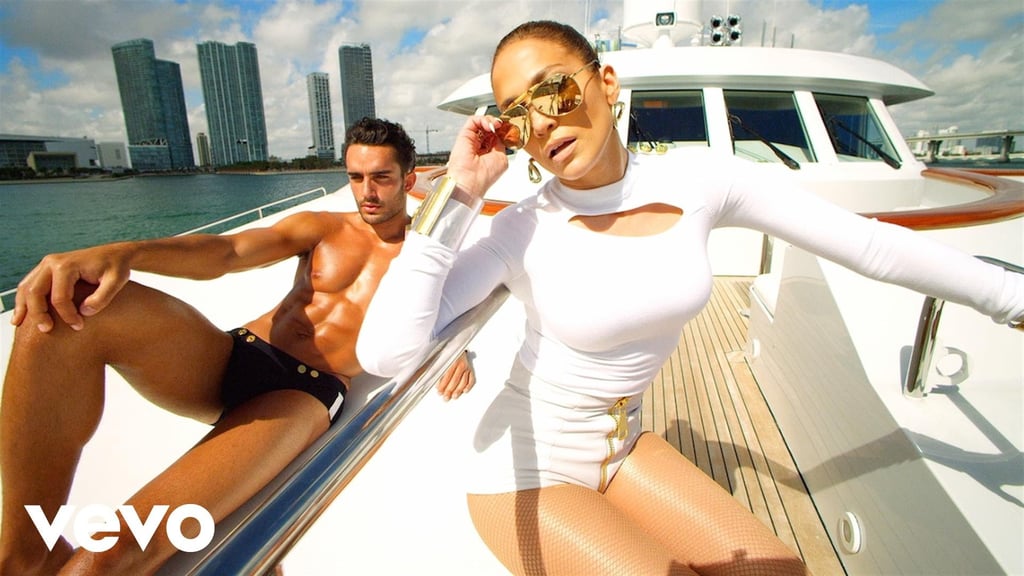 In "I Luh Ya Papi," J Lo schools all the boys with her booty-dropping moves.
"First Love"
The insanely sexy bodysuit in "First Love" she's wearing in the middle of the desert has us all types of hot and bothered.
"If You Had My Love"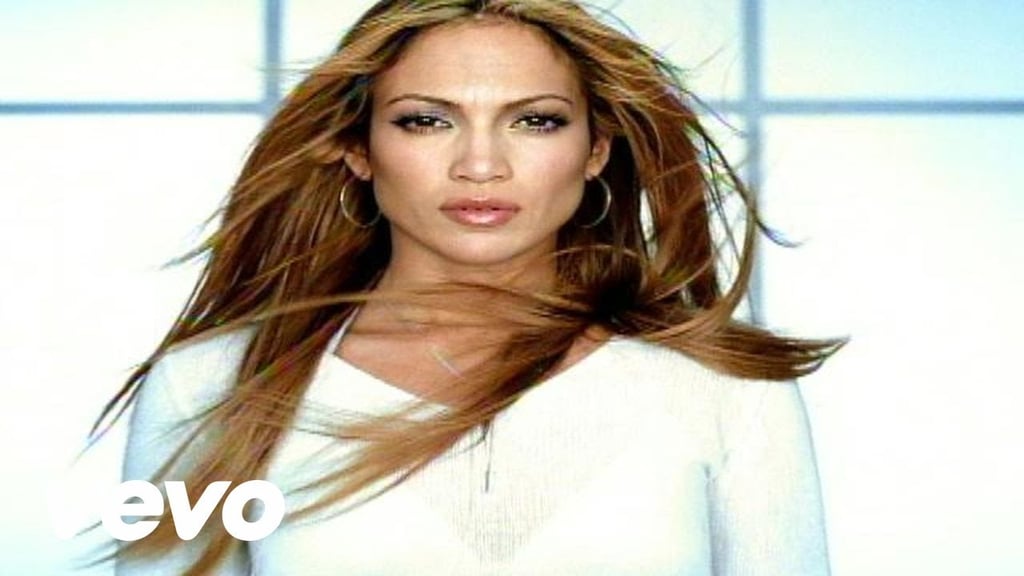 Who can forget the bikini top she's wearing throughout most of the "If You Had My Love" video?
"Waiting For Tonight"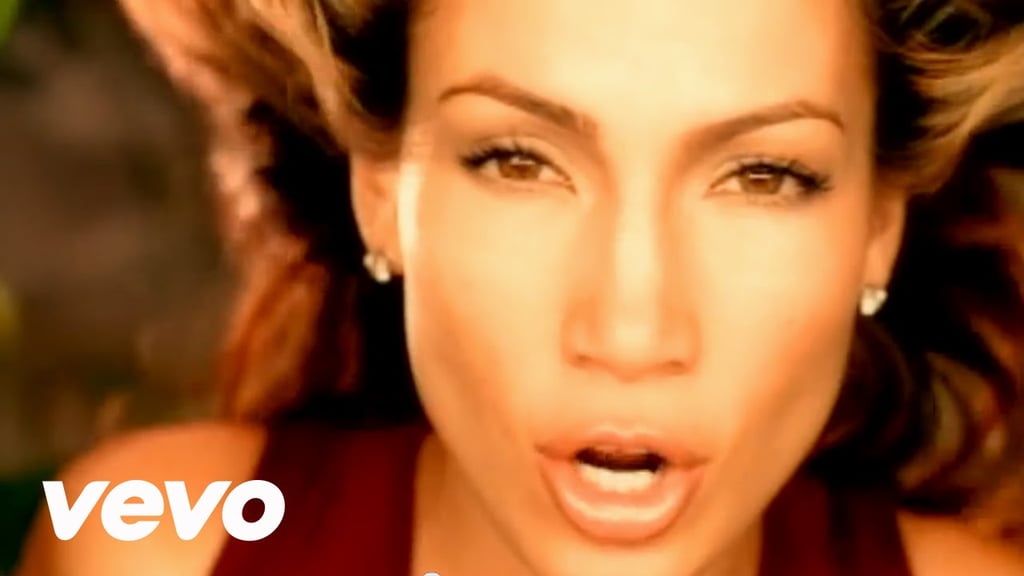 In the No. 10 spot is "Waiting For Tonight," just because of the scene when she's moving around the water.
"Live It Up"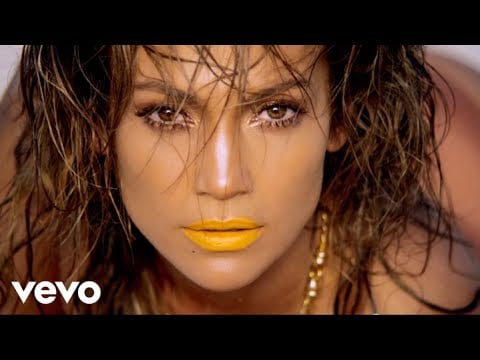 The "Live It Up" video makes us also want to live it up, because the part where she looks like she's naked with the neon yellow lip is almost too much.
"Dance Again"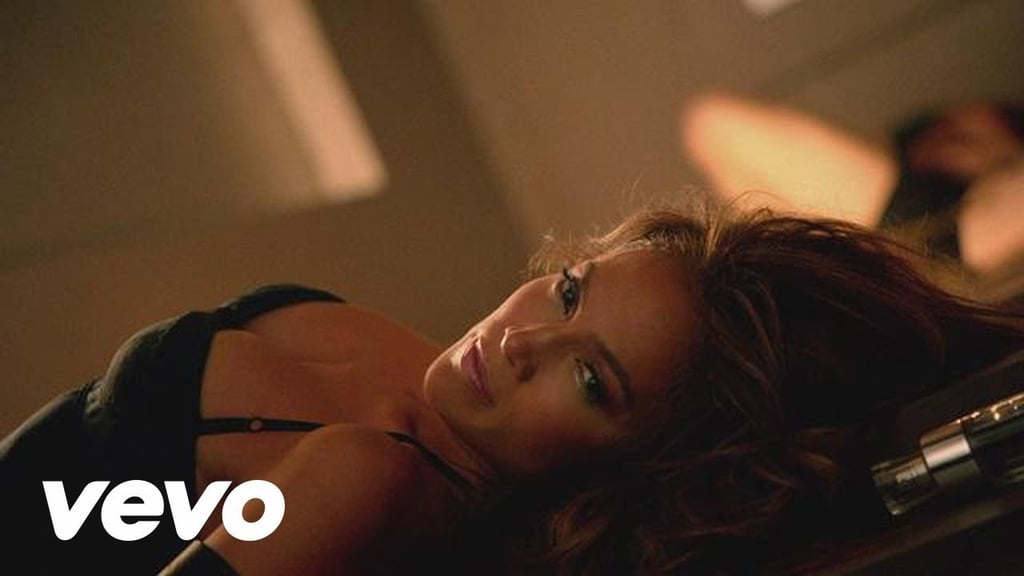 In sixth place is "Dance Again," simply for the fact that she's the center of attention in a web of other people (aka WHERE SHE BELONGS).
"Ni Tu Ni Yo"
In the no. 7 spot is "Ni Tu Ni Yo" because of all her sexy outfit changes and the one part where she uses huge banana leaves to cover her body . . . and nothing else.
"Love Don't Cost a Thing"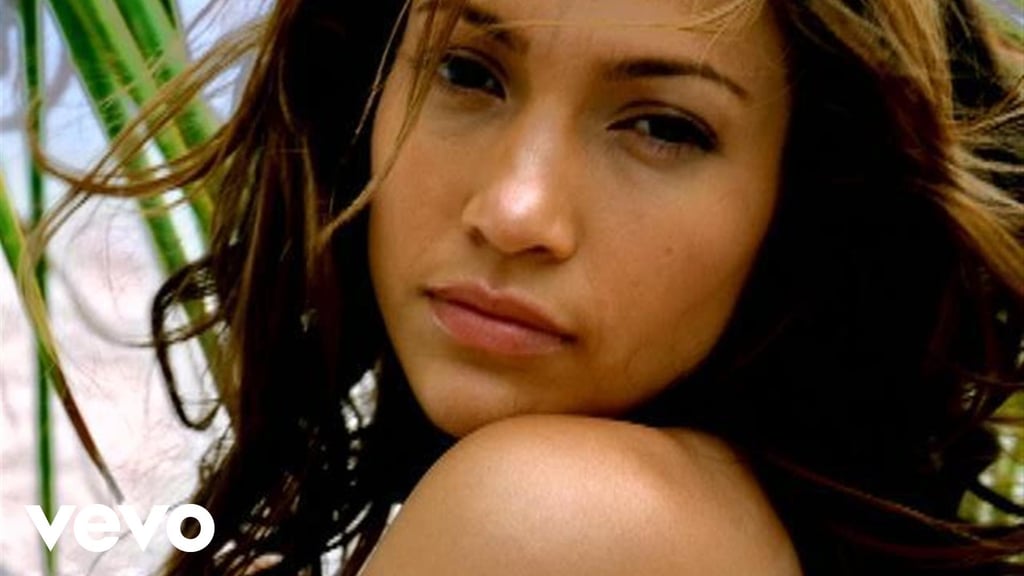 The iconic "Love Don't Cost a Thing" ranks high thanks to her sexy dance moves in the water and how she ends up kinda-maybe-sorta topless in the end.
"Booty"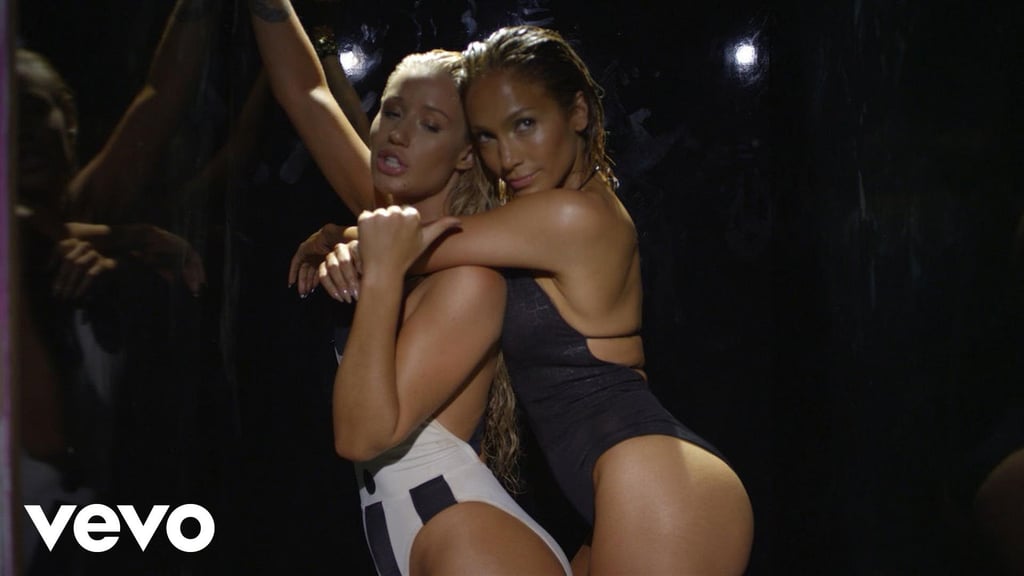 A song titled "Booty" could only belong to J Lo. We've never seen her shake her butt this much in any other music video.
"I'm Glad"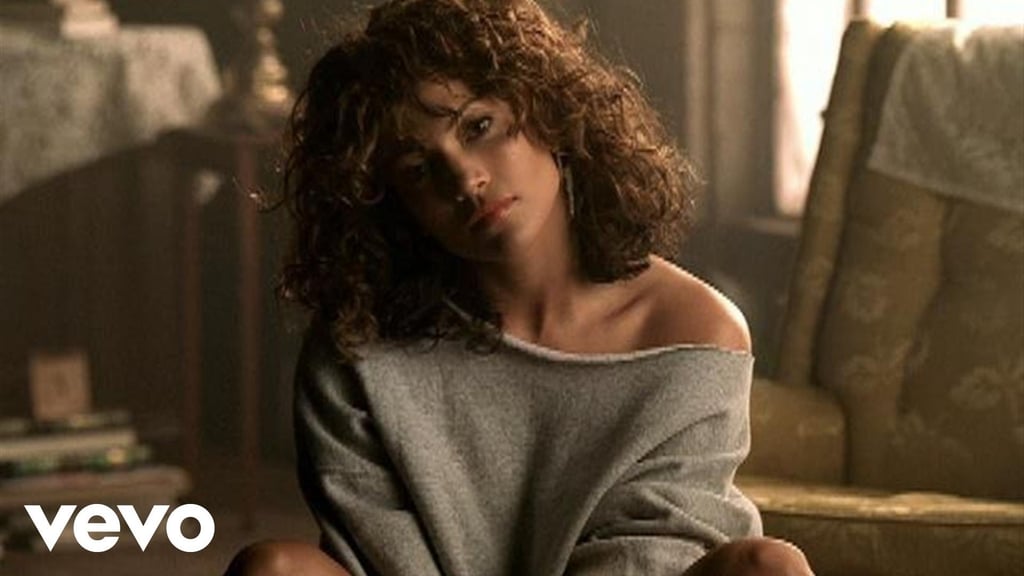 We're way more than glad every time we watch "I'm Glad," because of her ultrasexy re-creation of the water scene in Flashdance.
"Te Guste"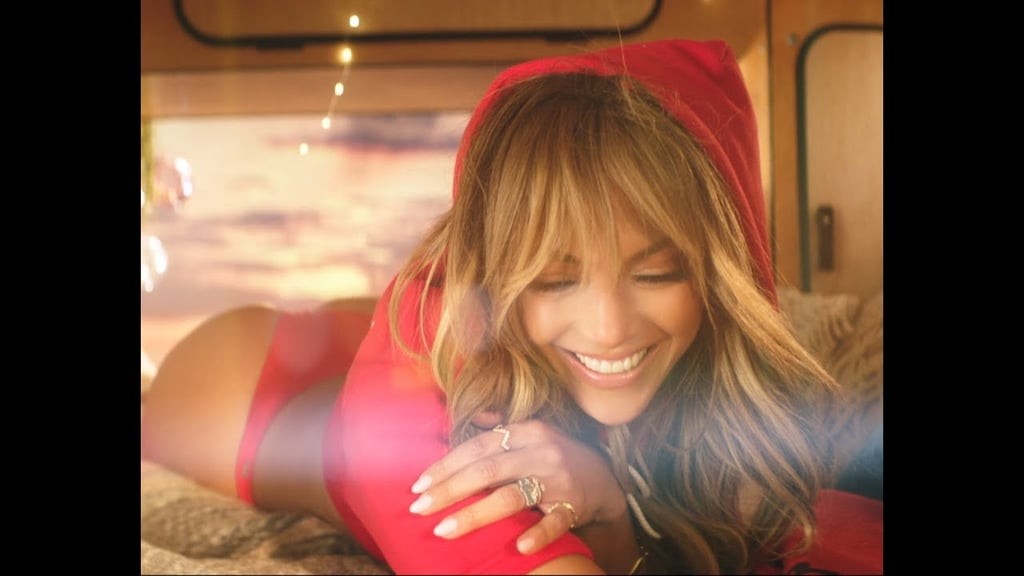 Do you see Jennifer in that tiny yellow bikini??
"Dinero"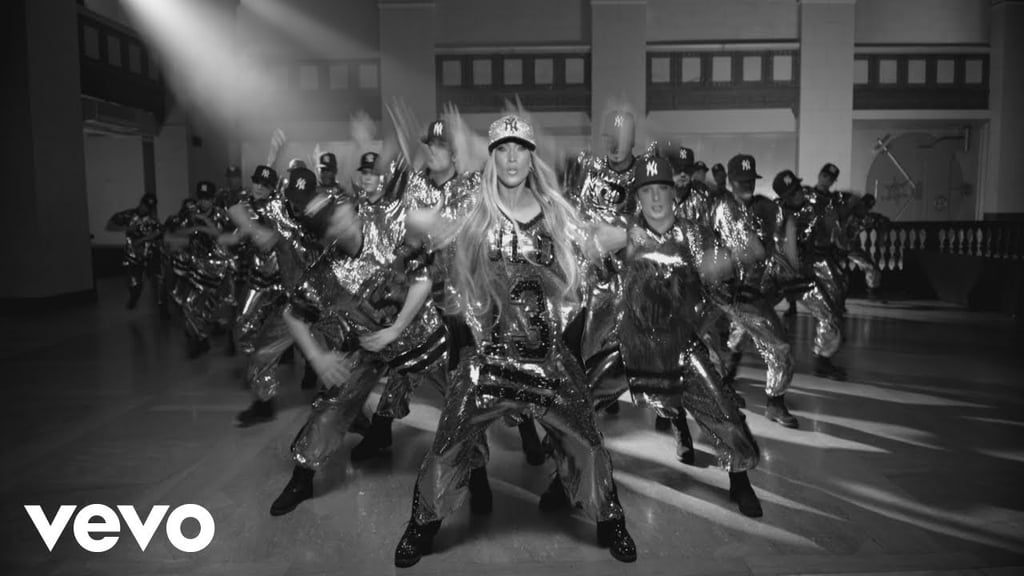 Jennifer is grilling in lingerie in this video and sharing a bed with Cardi B— is there anything else we need to say?
"El Anillo"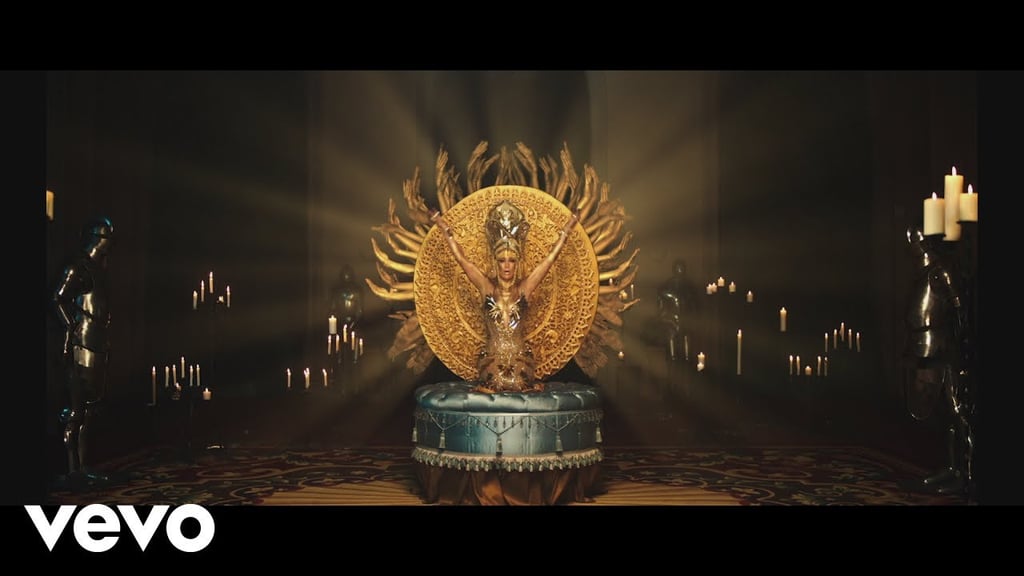 If there is any doubt about it, "El Anillo" was written about Jennifer's relationship [6] with Alex Rodriguez.
"Jenny From the Block"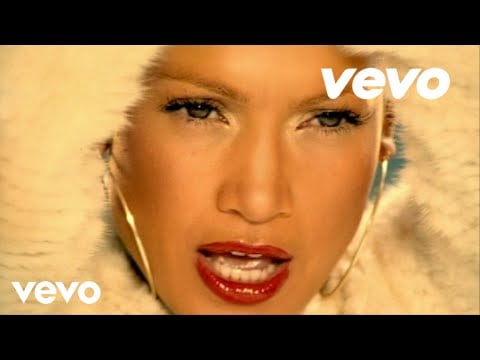 Coming in first place is, obviously, "Jenny From the Block." This is a classic music video where she is basically naked, shows off her famed booty, AND dances in her underwear. In other words, the perfect trifecta.