Jenny Humphrey Returns to Gossip Girl With Special Guest Tim Gunn
Are You Excited For Jenny's Return to Gossip Girl?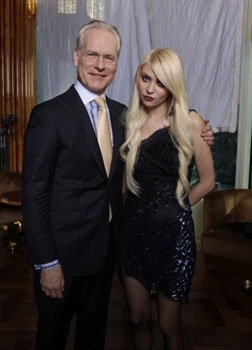 Gossip Girl returns tonight after a quick break, and it's got some fun shakeups in its bag of tricks. The episode will have special guest star treatment courtesy of Project Runway's Tim Gunn, but more importantly — Jenny makes her triumphant return to the Upper East Side.
I have to admit that I haven't really noticed the absence of Little J in the first few episodes of the season. In fact, the story lines feel more fluid without forcing her high school problems into the rest of the kids' college lives (although her trysts with Chuck and Nate certainly made that easier). That said, if Jenny returns with an attitude adjustment, I'd welcome her back to the group (translation: no more raccoon eyes and less incessant whining). What are your feelings on the matter — have you missed Jenny?