Jeremy Renner to Star in The Bourne Legacy
Jeremy Renner to Take Over Bourne: Spot On or So Wrong?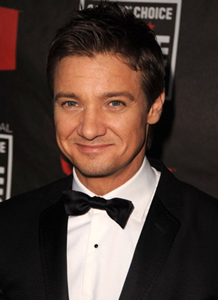 Jason Bourne is about to get a new identity. Jeremy Renner has been offered the lead in The Bourne Legacy, the next movie in the Bourne franchise. It's the first film in which Matt Damon won't appear as Bourne, and director Tony Gilroy has been seeking a replacement for the star, which he has apparently found in Renner. Renner won't be playing Jason Bourne — his character will be someone distinct from the role Damon embodied.
Renner has been in high demand lately; the Oscar-nominated actor was tapped to star in MI:4 and replace Tom Cruise in the Mission Impossible franchise. He seems to be the go-to guy to take over for other stars, but does he have what it takes to be the new face of the Bourne movies?