Jermaine Paul Wins The Voice Season 2
Do You Agree With the Winner of The Voice?
After a hard fought season, Jermaine Paul has won season two of The Voice. It was a touching moment when Carson Daly called his name, and no one was more emotional than Jermaine, crying as he sang his anthem from last night, "I Believe I Can Fly," as the final performance of the season. So close was the race, in fact, that Carson noted that a mere four percentage points separated Jermaine and the first runner-up, Juliet Simms. Rounding out the finalists was Tony Lucca in third and opera singer Chris Mann in fourth place.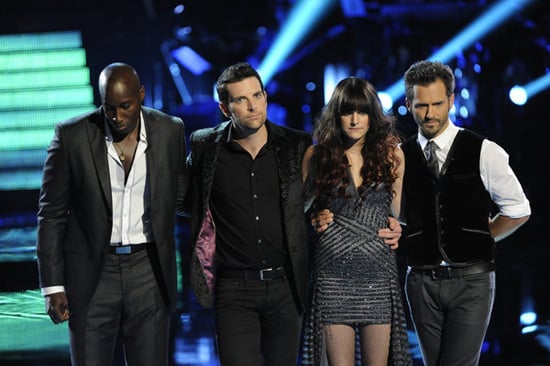 Whoa, is all I can say, America. Not to detract from Jermaine's win, but I'm surprised, and might be resisting the urge to puffy paint a shirt with "Juliet Was Robbed" to wear to work tomorrow. But all in all, they were all great contenders, and it was nice to see all the live finalists on stage (plus Justin Bieber) for the finale. What do you think — are you shocked that Jermaine has taken home the crown or were you rooting for him all along?