This week's True Blood series finale [1] did the most shocking thing when it ended by giving most of its characters happy endings [2], and chief among them was the resuscitated relationship of Jessica and Hoyt. Their surprise wedding [3] is actually touching (despite Andy's reminder that it's not legal) and one of the best parts of the finale. Want to relive it? Page through Jessica and Hoyt's complete wedding album!
Sookie dons a cute dress and a smile on the way to the nuptials.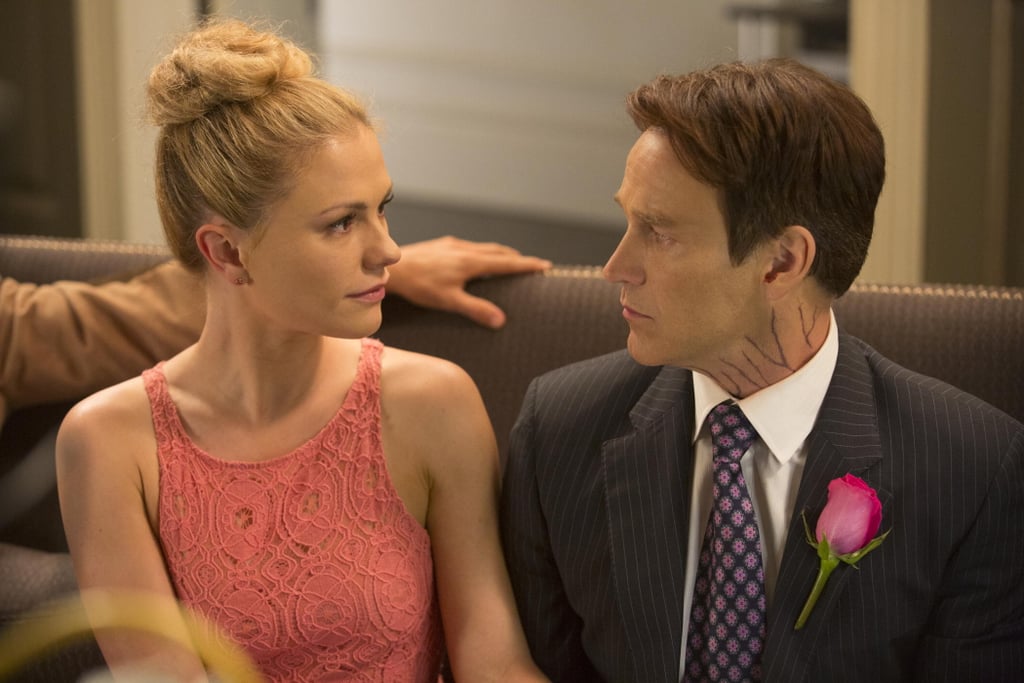 Bill and Sookie share some telepathic moments when she can read his mind during the wedding [4].
Jessica is glowing.
You may now kiss your vampire bride!