Jimmy Fallon Breaking Bad Parody
Watch Jimmy Fallon's Breaking Bad Parody, "Joking Bad"
Jimmy Fallon is on a roll this week! First, he enlisted Justin Timberlake for the superfun "Evolution of End Zone Dancing," and now he's presented "Joking Bad," a spot-on parody of Breaking Bad — with a Late Night twist, of course. Bob Odenkirk and the kingpins themselves, Aaron Paul and Bryan Cranston, all guest star in the skit, which revolves around Fallon finding out he has six months left . . . until he moves on to The Tonight Show. Threatened by his short tenure at Late Night, he and sidekick Steve Higgins start selling jokes to comedians on the down low. It's 12 minutes of pure hilarity, even if you're not a huge Breaking Bad fan.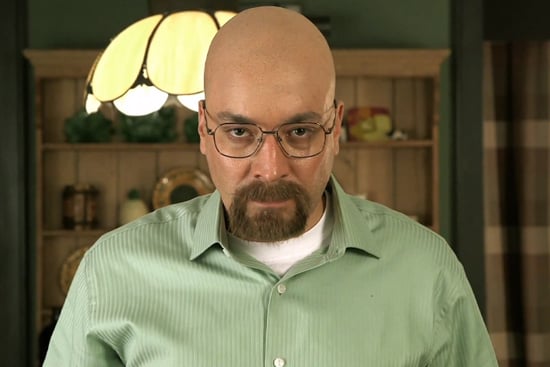 Watch the full parody after the jump.