Jimmy Fallon "The Fox" Skit
Jimmy Fallon Asks, "What Does the Fox Say?"
Remember that wonderfully random video about sounds that foxes make that came out a couple months ago? Ylvis, the Norwegian comedy duo behind "The Fox" stopped by Late Night With Jimmy Fallon this week to perform essentially a shot-for-shot remake of their bizarre, animal-filled music video. This one even comes with Fallon guest starring as a fellow fox! The best part? Questlove on back-up vocals.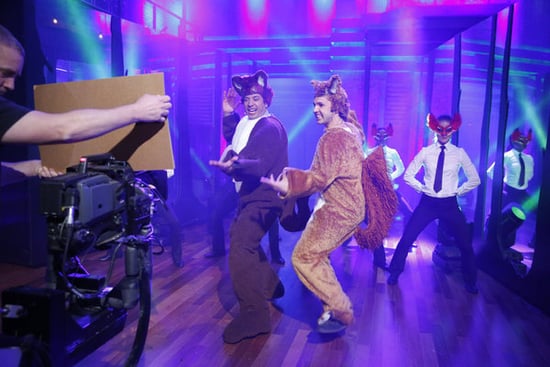 Watch the priceless video after the jump.