Jimmy Fallon's "Game of Desks" | Video
Watch Jimmy Fallon's Game of Thrones Spoof, "Game of Desks"
We knew that Jimmy Fallon had a Game of Thrones parody in the works when we first saw those hilarious behind-the-scenes pictures. The skit aired during Friday night's show, and it's pretty spectacular: not only does Jimmy take on versions of Ned Stark and Daenerys Targaryen, but it's also chock-full of great references to the show, like the phrase "Sweeps are coming," and Fallon being lord of Rockefell. My favorite part is The Roots as the "Late Night's Watch." Be sure to watch until the end for a couple of surprise guests!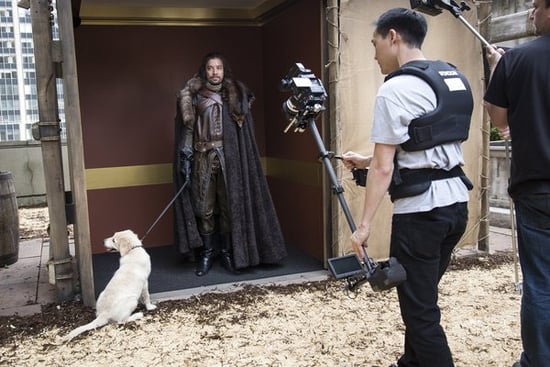 Check out the clip when you read more.