Jimmy Kimmel Emmys Host Review
Was Jimmy Kimmel a Good Emmys Host?
Jimmy Kimmel survived his first hosting gig at the Emmys, after a night that included Tracy Morgan pretending to be passed out, his own personal tribute from Josh Groban, and getting repeatedly punched in the face by TV's most famous women. I'm a big fan of Kimmel, but overall, I was a bit underwhelmed by him as a host. I applaud him for thinking outside the song-and-dance box, but his opening monologue lacked pizzazz.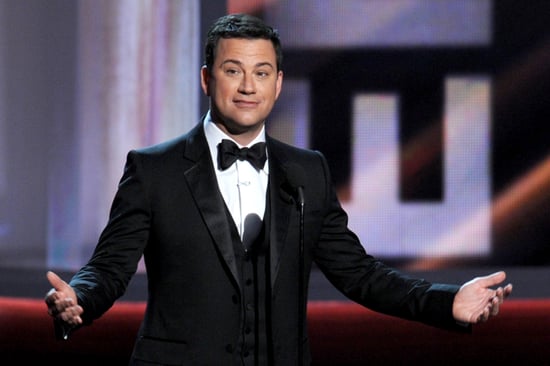 Over the Summer, Kimmel had mentioned that he wanted to be a "present" Emmys host, and while he didn't exactly disappear, he didn't have me rolling in the aisles either. Maybe I set my expectations too high, but how did you feel about Kimmel as a host? Did he wow you?