Jimmy Kimmel Fashion Week Lies
Fashion Week Fibs, Clueless on Instagram, and More of What Made Us LOL This Week
What if Cher from Clueless had Instagram? That question was answered this week when we found hilarious screenshots of an imagined account — as ifs, bad driving, and Tai shout-outs included. Also on our funny radar were Jimmy Fallon's Breaking Bad spoof and "The Evolution of End Zone Dancing," plus a TV teaser fans of Ja'mie will be very, very excited about. See all that and more with this week's funniest Internet finds!
Fashion Week Fibs
Jimmy Kimmel Live asked people at New York Fashion Week how they felt about fake designers like George Costanza and made-up styles like the "uniboot." Hilarity ensues when they pretend that yes, of course they loved the look of models' watermelon-covered heads walking down the runway.
Cher Horowitz's Instagram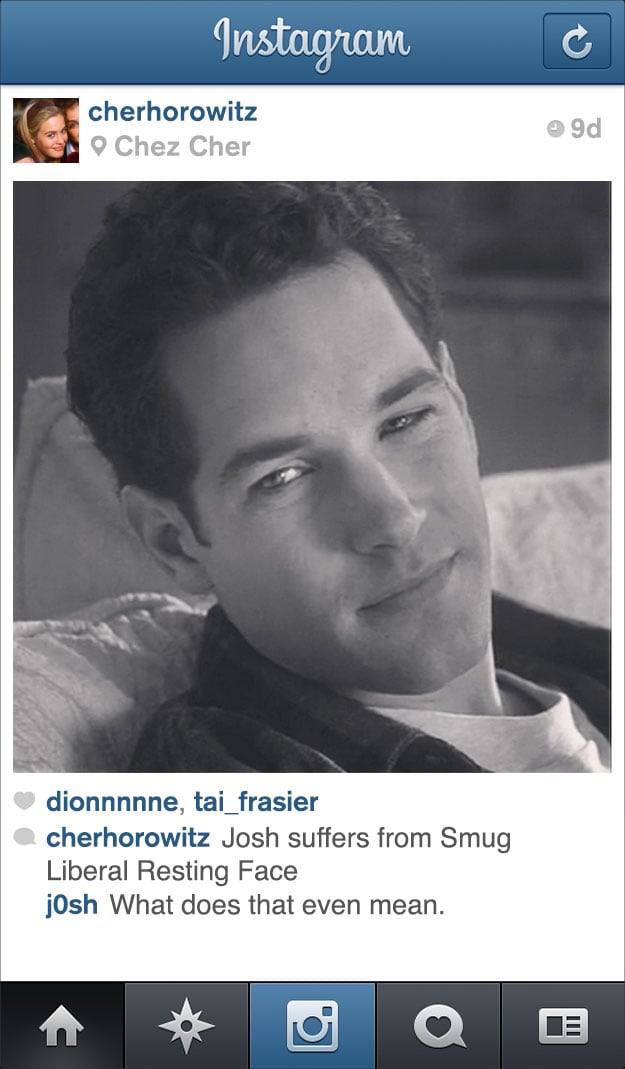 What if Cher from Clueless had Instagram? Well, based on these imaginary screenshots, there would be some spot-on sarcasm and plenty of hashtags. #asif
Jimmy Fallon

and JT's Latest Collaboration

Pals Jimmy Fallon and Justin Timberlake teamed up for a funny routine again, this time bringing us "The Evolution of End Zone Dancing." Some of our favorite moves? "The Butt Wax On Wax Off" and "The 'Football Spin' (Into The Love Scene From Ghost)."

Keep reading for more funny videos.


A "Wrecking Ball" Remake
Summer Heights High fans, get excited — comedian Chris Lilley is bringing back his hilarious character in a new spinoff called Ja'mie: Private School Girl. And if this teaser is any indication, we can all start counting down to its Nov. 24 debut on HBO.
Jimmy Fallon

's Breaking Bad Spoof

On Late Night With Jimmy Fallon, the host debuted his Breaking Bad parody, "Joking Bad," which features cameos from the show's stars Bryan Cranston and Aaron Paul. Even if you're not a Breaking Bad fan, it's a must watch.
Anthony Weiner's No Good, Very Bad Day
Election Day in NYC was a tough day for Anthony Weiner — not only did he place fifth in the mayoral race, but he ended up being chased through McDonald's by Sydney Leathers, his former sexting partner during the "Carlos Danger" days. Ouch.