Jimmy Kimmel to Host the Emmys
Jimmy Kimmel to Host the Emmys: Love It or Leave It?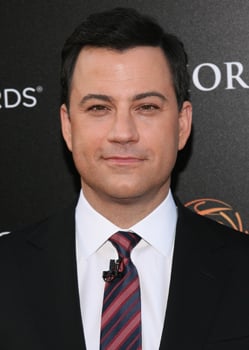 Television's big night is still a few months away, but it already has its emcee lined up: Jimmy Kimmel will host this year's Emmys, and he's already joking about it, saying, "I hope to be able to do for the Emmys this year what Eddie Murphy did for the Oscars." It'll be the first time for Kimmel, and though it's a markedly different choice than last year's host Jane Lynch, late-night hosts are award show staples and no stranger to the Emmys (Jimmy Fallon had the job in 2010).
I'm excited about Kimmel hosting — he's one of my favorite late-night personalities and he'll hopefully bring his irreverent charm to the show. He's also become known for his post-Oscar specials featuring his many celeb friends, like this year's Movie: The Movie, so I'm hoping we also get to see him incorporate them into his hosting gig. What do you think? Are you happy about Kimmel, or would you have wanted someone else to be host?