Joaquin Phoenix to Appear on David Letterman Again
Are You Ready to Give Joaquin Phoenix a Second Chance?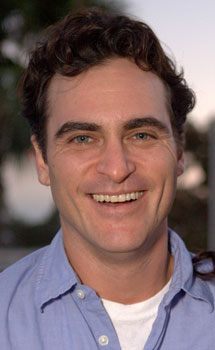 Having trouble placing this clean-cut, jolly-looking fellow? Why, it's Joaquin Phoenix, the critically acclaimed actor who seemingly went off the deep end, retired, and spent the next two years of his life hiding under a bushy beard and a Buddha belly. Now that his documentary (?) chronicling that period has been released, it looks like Phoenix is ready to embrace his former self again. He promoted the film at the Toronto Film Festival, but now he's taking things to a new level: Phoenix will return to David Letterman's couch for the first time since his disastrously awkward interview back in 2008.
I have absolutely no idea what to expect from Phoenix's sit-down. Copious jokes? An apology? An announcement that he's back in the Hollywood game? What I do know is that I'm already programming my DVR for Sept. 22. Despite his antics over the past couple of years, I can't help but root for the guy. Are you ready to give him a second chance?