Joaquin Phoenix Rumored to Be Offered Role of The Hulk/Bruce Banner in The Avengers
Can You Still Take Joaquin Phoenix Seriously as an Actor?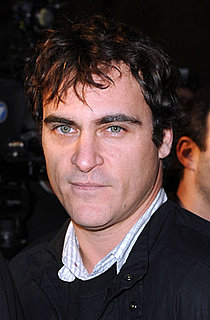 What rap stint/documentary/David Letterman standoff? Even though Joaquin Phoenix once announced that he was retiring from acting, his career seems like it's still motoring on. The latest is that he's rumored to have been offered the role of Bruce Banner (aka The Hulk) in The Avengers.
Basically, this news just leaves me confused. I had always enjoyed Phoenix in films prior to his seemingly sudden bout with eccentricity, but now when I think of him, all I see is a bushy beard and dark glasses. Are we supposed to forget that all that happened and move on to thinking of him as a serious thespian again? To be honest, I don't know if I can look at him the same way anymore. Can you?